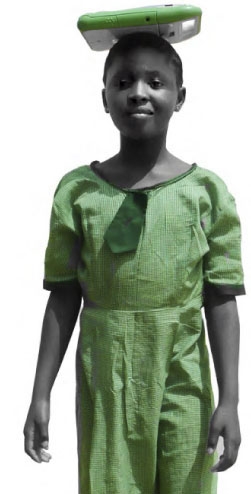 I am Douglas Beagley, a raging XO fan and I called OLPC at exactly 6:00am. The phone was busy on my first three tries, but then I got through.
The operator sounded like a native English speaker who was not very good at taking phone calls, but it may have been a well-trained phone person whose native language was not English.
She followed a phone script on her screen TO THE WORD, which was kind of amusing as she stumbled over the carefully prepared introduction. She did a good job, though, repeating everything back to me, etc. I completed my order by 6:10am, and I have my confirmation number.
The only odd thing: She confirmed several times that I was participating in the "give one, get one" program. At the end, she added that she was confirming my tax-deductible donation of $399. If I am getting a laptop for my gift, then shouldn't my tax-deductible amount be half that?
It is possible that the tax-deductible donation amount really is $399, and that this is not a purchase at all, and that the laptop is technically a gift received because of my donation, in which case I am responsible on my tax form for taking off the value of the gifts given. I think that's the way donations always work, I've just never gotten a "gift" for my donation that was more than a coffee mug.
Oddly, the person on the phone didn't mention the shipping charges to me at all... which makes me nervous that my order won't go through (irrational fear). Anyway, I am very happy that it was so easy to make the order.
Of course, many geeks can't wake up before noon, so that may explain why I got through so quickly. *grin* I hope they are successful. I hope they change the entire laptop industry. I hope they improve the lives of millions of people... including this humble geek from Vermont.
Happy XO day, everyone!
More G1G1 Links: