All throughout the OLPC debate, Intel has been cast as the bad guy, the dark force of Microsoft propagation hell-bent on destroying the forces of good, of education, of Nicholas Negroponte's One Laptop Per Child vision. Partly because Intel was an early OLPC critic and also partly because the Classmate PC ran Microsoft Windows.
The rhetoric got so hot that at one point, I was even accused of being an Intel agent, because I wasn't a 100% OLPC XO fanboy and pointed out where I think Intel has a better implantation plan.
While there still are people who viscerally despise any part of the dying WinTel duopoly, might the recent announcement of Mandriva Linux 2007 pre-installed Intel's Classmate PC be a good sign for educational systems in the developing world?
Mandriva, a France-based Linux distributor, spent eight months customizing its operating system for the Classmate, and adapting education applications specially developed for Intel's World Ahead program. In addition, these Linux-based Classmates will be produced in Brazil, part of Intel's local laptop assembly manufacturing plan, for delivery to Brazil, Mexico, India, and other assorted developing countries.
Of course, Slashdot has a vibrant discussion around the announcement with interesting twists. Mainly it's much Classmate comparison to OLPC with commentary like abigsmurf's:
This seems to be a much better system for Western school kids (and geeks). A 900mhz ULV intel opposed to a 350mhz AMD Geode will be a huge huge difference. Also key is the fact it's using a real life OS, either XP or this linux distro. The OLPC uses a highly customised OS which bears little resemblance in terms of usage to anything else and despite being OSS, doesn't have a great deal of compatibility from what the devs are saying.
Interesting. No matter the computer specs, Intel' World Ahead program, with its
pro-teacher implementations
will be better accepted in developed countries. While,
right or wrong, OLPC will not be in USA schools
anytime soon.
Still, on the overall Mandriva + Classmate PC debate, I have to agree with TihSon's comments: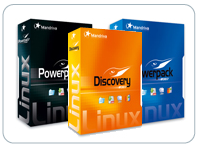 I find it curious that, at the time of my posting anyway, not one person seemed interested in discussing this article from the perspective of Mandriva's future plans. All discussions seem to be based on the value of the OLPC or an OLPC clone, or the value of cheap systems to third world nations, food vs. education, etc, etc ...

Considering Mandriva has attempted to make inroads into certain African nations recently, and remembering that they still have the easiest to install and maintain system out there for the average Linux rookie, I would think a gang of Linux geeks (such as is the norm on /.) would be speculating as to the future goals of our favourite french distro.

Shouldn't we at least have a distro flame war or something? :-)
Or better yet, let's discuss what the effect of a Linux OS on both computers targeting students in the developing world means to their education and our Open Source Software efforts.
Might this be the first step to OLPC's Sugar on Intel's Classmate PC?