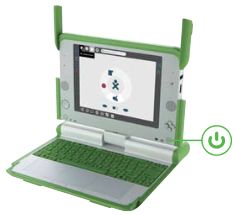 If you were a OLPC First Day Donor, then tomorrow is your lucky day! Look at what Walter Bender says in the community news:
The release of our Ship.2 Build (650) and firmware (Q2D07) occurred in time to be installed on the G1G1 laptops that will begin shipping on Monday.
Woohoo! Give One Get One will
soon be sending
XO laptops to your door. Geeks everywhere will start stalking neighbourhood UPS delivery trucks. And its time to celebrate locally with
OLPC LC/DC
!
Thanks to Lee Tusman for the tip.