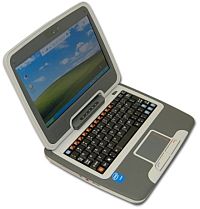 This is a laptop for education. It has a low voltage processor, mesh networking, LED backlight screen, and even an integrated camera. It can also run Windows XP in addition to Linux.
Is this One Laptop Per Child's XO laptop? Or the Asus Eee PC? Or even the Elonex One?
No, it's Intel's new 2go PC, the Classmate 2, that Computer Technology Link is rumored to be selling for $400 or less retail in 60 days or less.
Thanks to Gizmodo, we even have a readable 2go PC spec sheet.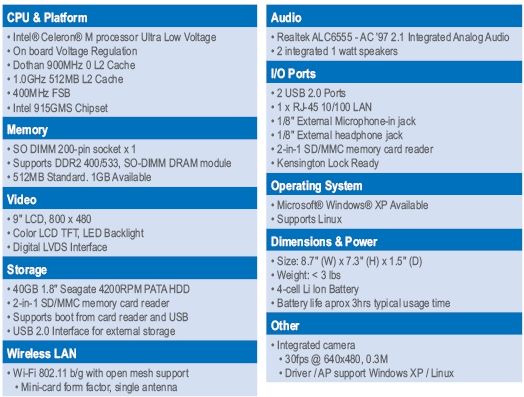 So what do these numbers say to you? For me, I want to take a moment to remember the original OLPC mission:
OLPC is not at heart a technology program and the XO is not a product in any conventional sense of the word. We are non-profit: constructionism is our goal; XO is our means of getting there.

It is a very cool, even revolutionary machine, and we are very proud of it. But we would also be delighted if someone built something better, and at a lower price.
I don't think the 2go PC is better or cheaper. The XO laptop is still the market leader in hardware and price point. And if the recent restructuring can both reinvigorate XO sales and improve Sugar, Intel will be playing catch-up for years to come.
But I do like what the 2go PC represents: a major shift in technology industry thinking towards faster, better, cheaper platforms that can empower education with technology.