It is with great sadness that I have made the decision to sell my XO computer. Last fall when I heard that the XO was going to be on sale, thanks to OLPC News, I said this will be the computer for me! My co-workers will tell you that this computer was awaited as eagerly as my first child. I was in love with this computer because of the commitment to open source. I was in love with the idea that it was NOT Microsoft.
I loved the educational mission of the computer. I love the size. I loved the chance to learn. And I love the philosophy of the computer. It's built for the conditions I will experience in Africa. In June I will leave the US for two years to serve with the Peace Corps in Ghana.

I am very positive about technology. I love new tech and usually put up with a lot of glitches. But the OX defeated me. I had high expectations because they were being sold to people in third world countries as their only computer.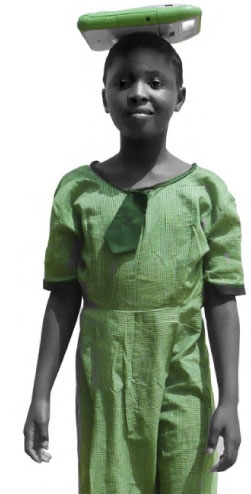 My disappointments are as follows:
No alternate power source shipped with the OX. Even for people living in the US an alternative power source was attractive because we often use our laptops where there is no power. And for me it was even more attractive because I was going to a third world country and though an alternative power source would be wonderful. OLPC was adamant that they would not send me one. The manufacturer of the YOYO would not sell me one. I tried to find the amazing $12.00 solar charger. No luck.
The touch pad is very buggy. I do not want to have a mouse. The less stuff I bring and carry around Africa the better. The touch pad goes crazy at least once an hour some times more often. Then you have to reboot sometimes just reboot, sugar other times reboot the whole computer.
Booting up takes a very long time. It's like using a computer from 5 years ago. I usually have a puzzle to do while the computer boots up.
The camera and the record features are great but only seconds of recording time?
The video on the camera is very poor quality.
My browser does not work. It crashes all the time. I have upgraded to the latest update of the OS. That does not help.(I use Opera instead)
The file system (the Journal) is very bad. I personally want a way to organize and sort my files so I can find them quickly. Even after have the computer for only 3 months I have too many files in the Journal to make finding things a quick process.
Using Opera or the supplied browser I find it hard to use all the features of the internet that are common everyday features. Flash works sometimes and other times it does not.
The system hangs at least once a day, like it's a Microsoft product, thus causing another reboot.
Sometimes for unexplained reasons surfing the net slows down to a crawl.
Managing photos is hard and viewing is a very time consuming process. The only photo viewer is the browser and there is no way from the browser to locate photos and view them.
Not enough hard drive space. Hard drive space is cheap and small these days. I don't understand the reasoning behind this decision. Same goes for RAM.
Programs also run slow at times then other times run just fine. I can't figure out what is causing the slow down. I'll be messing around in E-Toys and wham everything slows down. Nothing fixes it except to go away and come back later.
I could complain about customer support but I KNEW there would be none and that was part of the deal.
If he makes a deal with Microsoft I will make it my mission to turn everyone off from this computer.
The only way to connect to the internet is wireless.
If it were one or two or even 4 of these problems I could have most likely gotten by with the XO computer in Africa . But this is just too many problems. I feel that this computer does not use the existing technology to its fullest.
There are a few computers out there now that are close to the price point and that work like computers made in 2008. I just feel that this computer's hardware, it's speed and disk space are a few years behind the times. It feels like we are offering a second class product to the third world countries.
How many kids will be patient with the speed problems?
The internet problems are big to me because I believe the Internet is the largest library of information available to everyone. As a librarian I think the information available on the net is a valuable resource. The net is not just a text based medium. The need for plug-ins to work consistently and for pluggins to be incorporated into the browser, not opening e-toys for mp3 files, is vital.

So with great sadness I will sell my XO to a new person who perhaps does not need it as their only computer and can be a part of the development process. I do have to ask what about all the kids in third world countries who will have this computer as their only one?
This summer, Vicky Chase will be joining the Peace Corps to teach computer science to teenagers in Ghana.