Some days I really feel for the One Laptop Per Child project leadership. Outside of Nicholas Negroponte's inability to pick a name and stick with it, the feel-good cause of children's education attracts all sorts of crazies.
Crazies that are attracted to the light, hoping to attach their long lost pet project to a star, hoping that this time their crackpot brilliant ideas are picked up by the cool kids, their tireless efforts validated as their idea influences global activities.
This week's OLPC crazies are the pro-Esperanto crowd.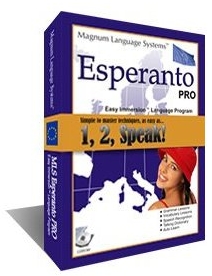 Esperanto is a constructed language that was created 120 years ago as an easy to learn, international auxiliary language to facilitate international communication. While it claims a 2 million user following worldwide, it's mainly spoken by serious language geeks and is not the official language of any country or ethnic group.
It is the cause célèbre of the obscure intellectual set, brought out every few years as a solution to tribalism, warfare, world strife, plagues, droughts, and planetary misalignment. Now it's on the OLPC Wiki:
Because the OLPC is a communications tool and an education tool, some people feel that it would be good to use the OLPC to learn Esperanto and then to deliver learning materials in Esperanto. In addition, children in different countries would be able to communicate with one another.
While this line of reasoning has its merits, there are major problems with pushing Esperanto onto the
CM1
2B1
XO Children's Machine users. The main problem is English. Or as a rebuttal on the OLPC Wiki
Esperanto Talk
page says:
Most or all of the world's practical learning is already cast in the major existing languages (sorry, Swahili; sorry, Tagalong). The key to mastering this learning is to learn English first. Esperanto just will never become the repository for knowledge that English is already.
New knowledge is published in English almost exclusively. Esperanto will be nothing more than yet another way to point to new ideas already expressed in English.
English already serves as a language of common understanding the world over. Esperanto's job is already taken. Let's not short-change the world's children in this educational project. The first step in their education will be to learn English.
Another problem with Esperanto on the
$100
$208 laptop is one of content control. OLPC will not be handing over a fully baked student laptop to each country government - the governments will be mixing and matching software packages for their own educational systems. So while there may be basic software on each
$100
CM1
2B1
XO laptop, and common themes, it's the Education Ministries that will decide what language software is on each laptop.
And I doubt any Education Ministry will be looking to add Esperanto. As the best comment on the OLPC Wiki says:
Esperanto, a waste of space. Why don't we include Klingon tutorials as well? That would be just as useful for communicating with the rest of the world.
.