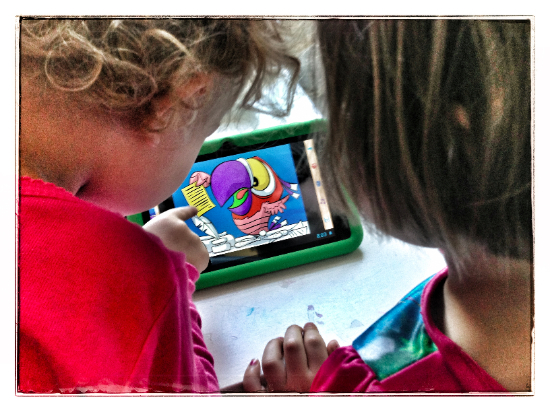 When the XO-1 Laptop first came out in 2006, I was in awe of the hardware innovations. From bunny ears for better WiFi to a hardened swivel-screen top, to its low power consumption, OLPC had one innovation after another.
However, the operating system was still buggy, the software barely past beta, and the content non-existent. Add to it, OLPC wanted poor countries to spend millions (billions even) on the hardware, but not on better teachers, pedagogy, or even basic support.
So while the idea was brilliant, the hardware was clock stopping hot, OLPC had absolutely no clue about educational implementation.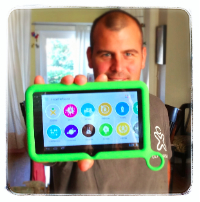 Fast forward 7 years and with the XO Tablet, OLPC has finally produced a "unique learning system" that any parent or Minister of Education could proudly give to children and students in or out of any classroom and expect it to be a catalytic change in learning.
The XO Tablet is not a hardware innovation - far from it, actually. Its just another 7" Android tablet, looking pretty much exactly like a Nexus 7 wrapped in a green silicone bumper. The operating system is stock Android with a nice skin on top. But where it is boring in hardware it shines in software.
The XO Tablet comes with hundreds of software applications that will excite and entice young minds. My two daughters were using an engaging painting app within seconds, fighting over which color a toucan should be and then manipulating a human skeleton, quizzing my wife on bone names. That never happened with the XO Laptop.
Maybe it is the touch screen and responsive hardware. Maybe it is over 160 mature apps with hundreds of thousands of developer hours invested to make them world-class experiences. Maybe it's the familiar Android UI that let dad help out when kids got stuck. Or maybe it's just a real, polished consumer device honed with retail marketing experts, but the XO Tablet doesn't feel anything like the XO Laptop.
It's not a toy or a gadget. It's a real learning machine that I can't pull either of my daughters away from. In fact, I just bought a second XO Tablet to stop the tug of war over this one.
OLPC, you finally got it right.
[Update: Now available on eBay with worldwide shipping.]
PS: Check out the unboxing and usage pictures here. We'll be posting thoughts and observations on the XO Tablet all week. Drop us a line if you'd like to write your own post on your thoughts about the XO Tablet - we always publish everyone's opinions.