Now that Google has announced that yes, they are working on a netbook operating system, what might Google Chrome mean for the XO laptop - the netbook category inspiration?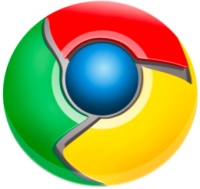 Will Google Chrome run on the XO?
From what Google says, I expect that it should run damn fast on the XO. Just listen to the specs from the announcement - that's a perfect XO OS for adults:
We're designing the OS to be fast and lightweight, to start up and get you onto the web in a few seconds... [W]e are going back to the basics and completely redesigning the underlying security architecture of the OS so that users don't have to deal with viruses, malware and security updates. It should just work.

Google Chrome OS will run on both x86 as well as ARM chips and we are working with multiple OEMs to bring a number of netbooks to market next year. The software architecture is simple - Google Chrome running within a new windowing system on top of a Linux kernel. For application developers, the web is the platform.
Will it be better than Sugar Learning Platform?
Now this is the bigger question. Ever since Aquatic Sugar, people have been thinking up ways to re-envision the Sugar interface, and yet the little XO guy surrounded by activities has stood the test of time, even onto Sugar on a Stick. So I think it will hold its own against Google Chrome.
But enough of me - what do you think?
---
Join the conversation: subscribe to OLPC News via RSS Feed, Emails or Twitter.
---