I am Robert Arrowsmith and I've been on a journey of discovery with One Laptop Per Child. It's a journey that I'm enjoying, by the way. Each new morsel of Children's Machine XO knowledge that I discover is leading me on to more exciting discoveries.
Until today I had not explored the OLPC Wiki regarding deployment of One Server Per School to support operation of the XO laptops. In my mind one of the big gaps in the OLPC puzzle was how to implement teaching methodologies with a bunch of laptops. Did they expect that kids would turn on the XO and pearls of wisdom would spring forth? What was the teaching mechanism?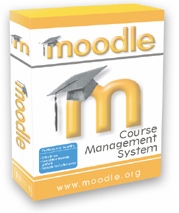 The OLPC Wiki led me to
Moodle
since it was listed as an application to be installed in school servers. So being curious, I wanted to know more about Moodle. Martin Dougiamas would appear to be the instigator of Moodle with his well thought out
writing on Constructivism
thoughtfully linked through the Moodle-Buzz section of the Moodle website.
It's certainly worth reading through all the comments posted by people at the end of the document about using Constructivism. I'd heard of Constructivism as it applies to OLPC initiatives but I'd not really invested time to really read about where its heading. Aside from mentions of Papert and his theories I was essentially in the dark.
After reading Martins 'Constructivism' paper I see how the theories might benefit education models for the future of education. I've also had a chance to find out about Moodle and I'm quite convinced in its ability to provide a framework for OLPC driven education models.
Moodle is a Course Management System using web technologies that we are now quite familiar with (Apache, MySQL, PHP). An Administrator would manage the system, Teachers provide 'Courses' that are built up easily using simple tools, Students progress through the Course material and are eventually graded by the Teachers. Even though the development was started back in November 2001, I was frankly surprised by the depth of the Moodle environment.
Many useful features have been integrated into the system with documentation management using Media Wiki and features like chat, blogging, calendar, forum and journal modules just make this a fantastic tool for teaching environments. The Moodle website has statistics for usage of Moodle. They list the number of known Moodle installations as 22,775. Over nine hundred thousand courses. One point four million teachers. More than 13 million enrollments. I'll let those figures sink in for a few seconds.... Then there's the part about site sizes.
There are 42 sites with more than 20000 users. The site with the most users is moodle.org with 43 courses and 208100 users. The site with the most courses is HSU Moodle with 12288 courses and 42121 users.
I can see why OLPC would be considering Moodle as an important part of any OLPC server implementation in schools. Many of the features in Moodle complement the limited abilities of the XO laptop and give students the ability to store on the server a lot of documentation and information pertaining to school studies.
For those that have not yet grasped the role the diminutive XO laptop is playing in the roll-out of digital education it might be time to rethink things. With a school server and a wireless network students can sit under trees and complete those course modules. There are a number of teachers I want to show Moodle to so I've installed it here on my home server.
I guess that makes it 22,776 installations.