Even if I were to spend my weekends writing articles non-stop - instead of eating tons of asado, talking all things olpc, *and* writing articles - I couldn't possibly put all my olpcnews South America road trip experiences and thoughts into readable blog posts.
Already now, after only two weeks of traveling, my paper notebook is overflowing with notes, diagrams, and drawings that could probably be the basis for two dozen 500 word articles. So while I'll obviously do my best to cover the most interesting findings of this trip I'll probably not be able to satisfy the curiosity for all things olpc that our diverse readership is has been demonstrating over the past few years.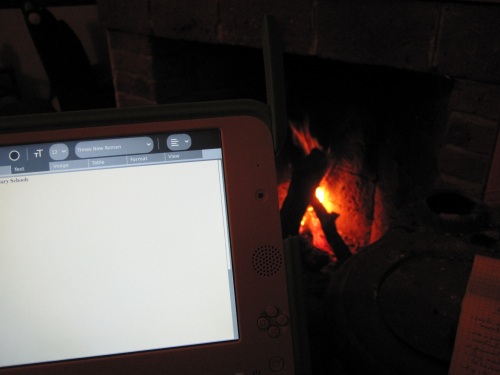 Two of this week's articles were written right there


I'm of course always happy to answer in-depth questions posted in the comments below articles or sent in via e-mail or twitter.com/random_musings. However this time 'round I'm even more keen to hear what you are interested in when it comes to the olpc projects I'm visiting in Uruguay, Paraguay, and Peru.
So if you have specific questions or are interested in certain aspects of the OLPC projects in these countries that you feel haven't been covered sufficiently yet then please just ask and I'll do my best to answer them either directly or in the form of an article. I've also created a thread on our forums to discuss this and I'll try and give more priority to topics that several people are interested in.
Oh, and if you happen to live in the scheduled stops of my trip (Paraguay: Asunción, Caacupé; Peru: Lima, Huaraz, Ancash, Trujillo, Chiclayo; USA: D.C., Boston and New York City) and want to meet up to discuss all things olpc over coffee, beers, chicha or whatever your local drink of choice is then please also give me a shout.