While the brave are updating to the newest build candidate-703, those waiting for the full Update 1, might want to check out the new Sugar designs. There you can get a taste of what the new Sugar may look like: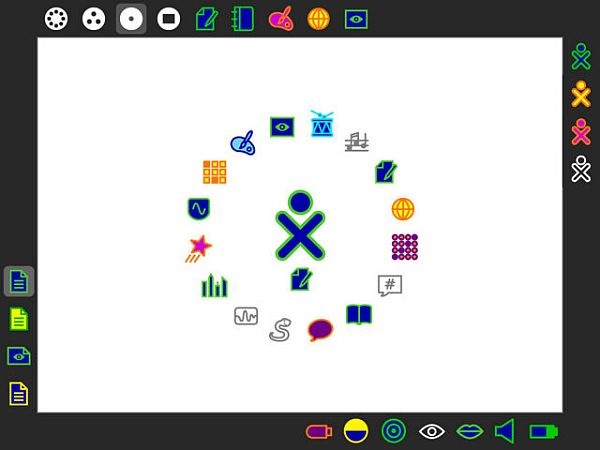 The Frame surrounds the viewable screen area, remaining just out of sight until activated. This persistent UI element provides useful functionality and information across activities and zoom levels, including info about people in a collaboration, places and activities, objects on the clipboard, and both internal and external devices.
Just for fun, I juxtaposed this new Sugar UI with Alexandre Van de Sande's Aquatic Sugar: The Children's Interface, Translated for Adults on the OLPC News Sugar Forum and had an interesting response.
Most people like the direction OLPC is headed with this new Sugar, but hope it's less buggy and more streamlined than the original user interface. Sadly, that may not be the case if Tomeu Vizoso's description of the Sugar development process is true:
Currently three people are payed for working on Sugar: Marco (half-time, payed by Red Hat), Simon and me. We are in the process of hiring one more full-time developer, ideally based in Cambridge. Marco maintains sugar-base, sugar-toolkit, sugar, artwork, hulahop, and maybe something else. Simon maintains Browse. I maintain the Journal and, as OLPC hasn't hired nobody for this, the datastore.

Technical decisions are taken in committee, with the participation of members from the community and other OLPC people. The roadmap and strategy is given by Kim, who normally asks for the participation of several members of OLPC. Last time I was told, Walter and Kim would work together and decide how the tech team could better answer the needs from pilots and deployments at every release.
Wow! Reading that very short team list yet committee management, I have to agree with
Tom Hoffman's conclusion
:
This is not a formula for successfully implementing what amounts to a ground up re-imagining of how you interact with your computer. Sugar is comparable in scope to the iPhone OS. How many people do you think are working on that?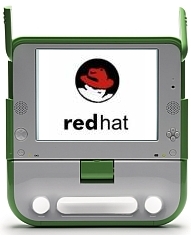 More than Red Hat's
Global Desktop
, according to
its recent announcement
, which is doubly sad. Global Desktop was to share about 95 per cent of the code from Sugar and come bundled with applications such as Firefox and OpenOffice, perfectly positioned for
4P Computing
in the emerging market.
Now, with it delayed yet again, Red Hat may loose what's left of its commitment to One Laptop Per Child. That and allow Microsoft to gain more market share, even on the XO.
Such a loss almost makes me miss Christopher Blizzard.