Resumen en español al final del artículo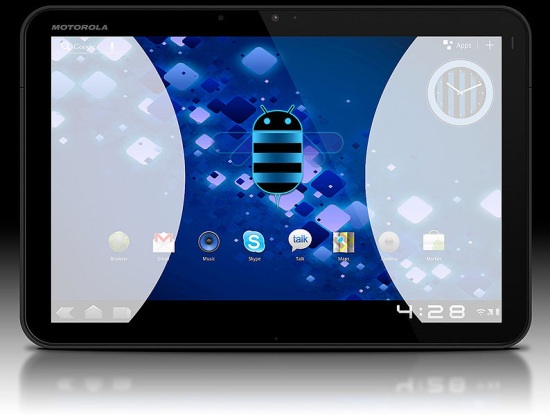 At the end of last year Negroponte announced that pre-pilots for his tablet-based helicopter deployment model would be starting in early 2012. It's been fairly quiet about these efforts since then but earlier today ITProPortal.com posted an article with some bits of information about how the pre-pilots are coming along.
Regarding the environment that these pilots are taking place in:
Privately funded at this point, 20+ Android powered Motorola Tablets have already been dropped off in a village where there are no reading and writing skills - "You won't even see printed labels or words on bottles, these people have never even seen words" said Negroponte.
On the actual use of the tablets:
This time, however, Negroponte's team left boxed Tablets in a village and within three hours, the children had opened the boxes and worked out how to turn the tablet's on. After just a couple of weeks of unassisted use, the children were seen competing with each on the recital of the alphabet, learned from one of the many pre-installed apps.
Unfortunately this information is fairly thin, especially given that the project has now been going on for several months already.
I also wish that ITProPortal had inquired about how Negroponte is evaluating the impact of these pre-pilots, especially considering that 20+ tablets is a fairly small sample. However the article's author asks readers to "watch out for further updates" so hopefully we'll learn more about how these efforts are coming along over the coming weeks and months.
---
Resumen en español: Al fin del año pasado Nicholas Negroponte anunció que iba a empezar un pre-piloto por su modelo de implementación de helicóptero. Un artículo corto que se publicó en ITProPortal.com hoy reveló unos bits de información interesantes. Por el uno el entorno del pre-piloto es una area donde la gente no sabe leer o escribir. Por el otro Negrioponte dijo que pocas semanas despues de la distribución de los 20+ tablets los niños ya estaban compitiendo en alfabeto que habían aprendido con los apps que estan en los tablets. Me hubiera gustado leer más sobre el proyecto y en particular como estan evaluando su impacto pero espero que los futuros articulos que el autor prometió tendran esta información.