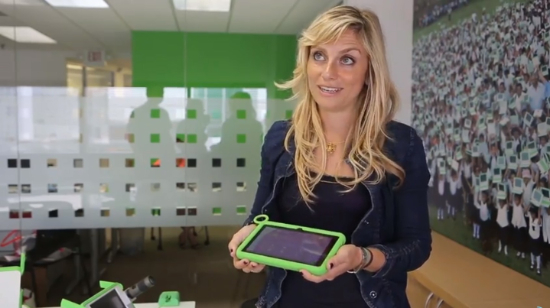 While the One Laptop Per Child Foundation, the Boston branch of our favorite laptop project is dead, the OLPC Association, the Miami-based group focused on XO sales, jumped to life yesterday and pronounced its viability.
Here is Giulia D'Amico, Vice President of Business Development, on their present and future:
OLPC's mission to empower the world's children through education is far from over. OLPC is thriving and making more inroads at bringing education to those who can't easily access it. OLPC recently formed a strategic alliance with the Zamora Teran family through many of their enterprises and their philanthropic foundation, the "Fundación Zamora Teran to deliver XO laptops not only to Central and South America, but also to Africa.

Aside from distributing more laptops in several schools in Costa Rica, Uruguay is receiving its first 50k units of the XO-4 Touch (running Android) in a few weeks' time. In addition, the XO Tablet is currently available directly through governments and NGOs, as well as in Europe and Canada and through all major retail outlets in the United States including Walmart, Amazon, Toys 'R Us among the others.

OLPC also has outsourced many of the software and development units because the organization is becoming more hardware and OS agnostic, concentrating on its core values - education. As an example, we've partnered with the Smithsonian Museum to bring feature-rich, interactive and more targeted content to our young learners.

We have more exciting things planned in the horizon including the implementation of very large scale projects in several regions of the world, so be sure to stay tuned. As you can see this is how playing poker online works if you are playing poker in a poker room such as this or BlackChip Poker
For those following along at home, the XO Tablet is interesting, I like it for the US market, but I don't see it as a developing world education solution.