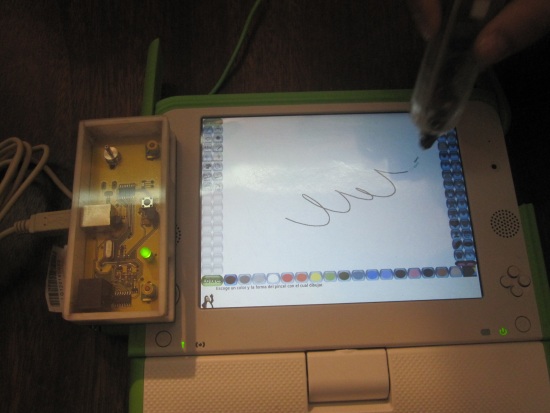 Some of you might remember the butía robotics project which I first wrote about last year. Now during the opening reception of the eduJAM! summit 2011 I saw another project developed by Uruguayan students which is equally impressive.
lapix is an accessory for the XO which allows users to write on the display with an electronic pen. It works via infrared and apart from drawing and writing the pen can also be used as a mouse replacement as it provides two buttons. The battery in the pen is good for approximately 42 hours of continued use and the controller box comes with a small charging dock.
Now without further ado I'd suggest you watch the short demo of the pen in action below:

If you're interested in more technical details (and speak Spanish) you can find further information on this poster.