I will list the ways in which OLPC has influenced the target market which probably defines the interest of most readers of OLPC News, the angle from which most bloggers and industry commentators have been talking about the OLPC project for the past 4 years, which is how OLPC technology may affect the rich Western country's PC/Laptop industry.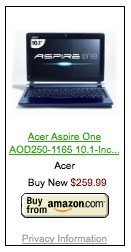 Said in another way, how OLPC has influenced the whole bunch of adults in rich countries reading Engadget and Gizmodo egoistically thinking: "When can I buy and use this for myself". These are the PC/Laptop industry related developments of the last 4 years that we can thank OLPC for:
1. Windows XP would have been discontinued in 2007 or 2008 as was Microsoft's original plan. Every so often, Microsoft would release a new OS requiring more powerful hardware to even run the same apps, all being one scheme that Microsoft and Intel have been cooperating on for decades, to make it so that consumers would buy a new computer every 2-3 years or so. Wintel and the PC industry really needed Windows Vista to generate a whole lot of new revenues, profits and sale. But OLPC helped stop it and Windows XP is still for sale.
2. The Windows XP licence for netbooks was lowered to $30 per device. Until then, Microsoft had never licensed Windows for less than $60 per unit, even in bulk to OEM manufacturers. Microsoft has even declared that the Windows XP licence was to be only $3 in third world countries. All that thanks to the pressure from Linux OS in netbooks which was kick-started by the OLPC project.
3. Netbooks are selling at a rate of 35 million units per year and represent more than 30% of the notebook market and this share is increasing. It's pretty much indisputable that the whole Netbook market segment happened as a response to the disruptive OLPC project. Intel could simply not let the MIT sell a billion AMD Geode powered laptops.
If it weren't for the artificial restrictions imposed by Intel and Microsoft for the affordable licensing of Intel Atom and Windows XP netbook edition, on screen size, keyboard size, RAM, hard drive space, HDMI output, then the so-called (by Intel) netbook market would have been even much bigger, selling probably twice as many at this point and disrupting the notebook market even further.
Cause who can provide actual bill of material to argue that 12.1" or 13.3" screens, larger keyboards, HDMI output should cost that much more that it should not be allowed to be categorized with the inferior "netbooks"? The fact is Intel and Microsoft are very careful trying to limit the success of the netbooks.
4. Intel's profits shrank 90% between Q4 2007 and Q4 2008. Intel is making much lower profit margins on netbooks than they ever have.
5. Google is now planning the Chrome OS. Educated from the netbooks, the demand from the mass consumer market has now definitely shifted from performance and bloat, towards just asking to have the bare minimum. Google is seeing the convergence of market trends and are as a result building a very optimized OS to boot in 5 seconds and run on $50 ARM powered laptops.
OLPC has thus influenced the mass consumer and geek markets of rich countries in all these ways. But I do think OLPC has still a long way to go in the coming months to influence the industry even more.
OLPC's Future Impact on the PC Industry
The next influences by OLPC on the industry will have to be opening up the Netbook market to X86 alternatives to Intel Atom. With XO-1.5, OLPC is making of VIA a usable alternative to Intel's near monopoly. Competition in the X86 netbook market will help lower prices more rapidly.
In addition, OLPC will need to make ARM Laptops as good as X86 ones for web browsing and basic applications. With XO-1.75, OLPC is going to make the PC/Laptop industry realize that there is an alternative to X86 for full sized keyboard/screen computing.
The ARM alternative is not only about lower power consumption, smaller size and weight, it is most importantly about a different architecture which ARM is licensing to several semi-conductor makers, among Texas Instruments, Qualcomm, Freescale, Marvell, Broadcom, Nvidia, Samsung and others.
All those competitors in the ARM based platform manufacture, means that prices will be lowered even that much faster than with X86, where Intel alone can basically dictate prices regardless of the actual cost of manufacture and regardless of Moore's law, which states that a Laptop cost should nearly be halved every 18 months when keeping it at the same performance and power consumption.
OLPC could demonstrate that an XO can be ARM powered and perform just as well for the basic tasks that XO laptops need to perform.
All these western geek market aspects do matter for the IT based plans for the better education of children, since the OLPC project is all about sourcing those laptops to the children, so prices and market trends obviously do matter for the education aspect of the OLPC project.
This is the first installment of Charbax's two-part response to "What Have We Learned From OLPC? Have your own answer? Submit it as a Guest Post today!