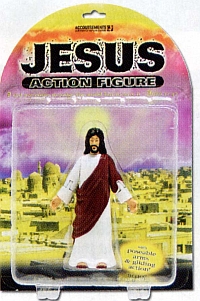 I am on the fence about the One Laptop Per Child project. I do think
Nicholas Negroponte is a marketing genius
, and I do thank him for pulling the digital divide conversation from the dark corner it was cast into after the dot.com dot.bombed, to front and center in international development.
Still, I wonder about the success of this project and the amount of resources, time, attention, people, and cash, he is diverting from other opportunities and ideas. My wonder is why this site exists.
And in my wander about the Internet, wondering, I found Jesus-followers who do not wonder. They know. They know all about digital communications technology and they know all about the One Laptop Per Child project. And they ask:
So, as Jesus-followers, why should we care about digital communication technology and its effects?

Because we care for the poor. Providing tools for people to provide for themselves is one form of that care. The digital divide is a source of inequality that contributes to poverty.
Because Jesus tells us to "go and make disciples of all nations" (Matt. 21:19). Cyberspace, which is part of the realm of digital communications, is not a nation itself, but is trans-national and calls for our attention and efforts.
Because we already participate in the common use of these technologies, and not always in healthy or beneficial ways. As the People of God, we need to live our lives with our eyes open.
And what do these Jesus-followers see when they walk through like with their eyes open? What might their opinion be about the One Laptop Per Child project? Or even technology itself?
The technology itself is a good thing, but this technology in the context of this project seems to be pushing itself on the people it seeks to assist. The projected distribution and probable use of this technology is more negative than it is positive.

Technology is great, but as people and as Jesus-followers we need to be very careful how we share technology with other societies. What may seem like a good idea might actually be a cross-cultural force-feeding, with long term negative effects on these developing countries.
Well there you have it my Jesus-following friends. The word is clear, the message strong, the path clear.
We desperately need to become healthy owners and users [of technology] here in our own culture. We still need to bridge the digital divide on the local level.
Amen sister, play on brother.