Did you call 1-877-70-LAPTOP (1-877-705-2786) to order your XO-1 laptop this morning? If so, is your order confirmation number repetitive? And did the sales agent mention shipping? Last but not least, has your credit card been charged yet? Or do you have an email conformation?
It seems that early OLPC Give 1 Get 1 participants may be part of a beta test for the order fulfillment system as well as the computer. They are experiencing many of these problems when using the 1-877 operators.
Luckily for you, OLPC News has a practical if non-elegant suggested workaround: Back up your initial phone order with an order online.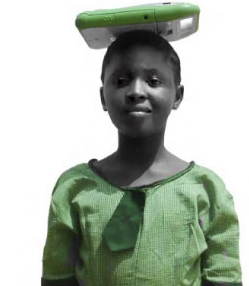 The Give One Get One program does have a 30 day refund policy for credit card transactions:
This refund option applies whether you make a contribution or elect to participate in the G1G1 initiative. For participants in the G1G1 initiative, should you receive an XO laptop within the thirty-day refund period, to obtain a refund you'll have to return the XO laptop(s) unopened and undamaged. To request a refund, please call 1-800-201-7144.
So while the telemarketer orders don't inspire confidence, ordering online through the PayPal interface has so far been quite efficient. And if you do get confirmation for the telemarketers later, you can just cancel one order.
Or better yet, donate your second computer to a needy child in your community.