We'd like to invite all of the readers of OLPC News to participate in the upcoming OLPC Grassroots Web Conference being held on Saturday, July 19th at 10 AM EST. GrassCon will be a live-video streaming event. The goal of GrassCon is to give grassroots groups from around the world the opportunity to share their experiences and future plans, and allow the community to interact and ask questions.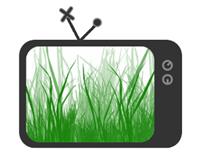 The theme of the conference is "From Code to Kids", a topic that covers a majority of what OLPC grassroots groups are doing. We'll be hearing about past, current, and future software development, as well as pilot programs and public awareness programs from around the world.
More information about GrassCon, such as the location of the streaming video, will be posted the week before the conference. We're looking forward to seeing everybody there!
Note: We already have participants ranging from Austria to the Caribbean, but if your grassroots group is interested in participating, please get in touch with us through the contact information on the site. Thanks.
Alex Keybl is one of the organizers of GrassCon and a member of OLPC@Duke.