I have been following this thread about sharing and privacy on the One Laptop Per Child XO computer with great interest and thought it was worth bringing this out to a broader audience in the hopes of widening the conversation.
The discussion revolves around the default policies governing the sharing of content (documents, projects, journal entries, etc) that students create using the XO-1. This issue is a great example of the way in which modern software design has begun to resemble traditional architecture, as a leading art.
Walter Bender explicitly recognizes the power of affordances to shape the dynamics of student interactions when he makes the case that the prudent design would
"[let] the human social context dictate the rules of sharing and privacy rather than trying to engineer them."
It is important to recognize that modern software environments often must decide between policies which are culturally practiced versus ones which are strictly enforced (or encouraged, e.g. through UI).
Engineering decisions can facilitate, catalyze, and favor certain kinds of interactions over others (this is not a form of naive technological determinism). Now that software is mediating human-human interactions, it helps shape the flow of knowledge, communication, and power within a community.
From this perspective, it is easy to see how software embodies ideologies and cannot be easily decoupled from politics. As has been pointed out here before, the extent to which education is tied to the future vision of society means that everyone has a stake in its outcome. The challenge is that some aspects of an environment's design are so deeply woven into the environment that it is hard to imagine them otherwise.
With regard to the question of default sharing vs. privacy, I certainly agree that this decision will likely influence the usage of the XO and may also have many unintended/unanticipated consequences. Generally speaking I am a strong advocate for open content, promiscuous sharing, and hippie workflows -- unless there is a compelling reason not to.
But, I do think that educational environments often have very good reasons to vary the policies around access and sharing. As I attempt to depict in this diagram - educational technology has the potential to impact far more than the student's cognitive capacities. There are social, personal, and emotional dimensions which are impacted by these dynamics as well.
While I understand the tendency to favor construction, collaboration, community, and trust I truly wonder if there are important stages in a student's development where developing an autonomous, independent voice is an essential aspect of "becoming."
I think it is all to easy for our generation to get swept away in the euphoria of collaboration, and even maintain with certainty that it is the best way to learn, even though very few of us learned this way ourselves. There are some valid critiques of "all collaboration, all the time" - some have argued that the resulting work is shallower and more superficial than one produced by personally grappling with a deep analysis.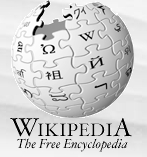 And Wikipedia is not a good counterexample here - it is a great piece of work, but in the universe of wikis its quality is the exception rather than the rule, and its likely that most of the contributors had traditional educational training before they began collaborating so effectively.
I would guess that very few people are extreme constructionists, who actually believe in all sharing, all the time - it seems a healthy balance between self and other, personal and public, ego and communal is the reasonable position. But it is fascinating to consider how something as seemingly innocuous as a default security setting can have such far reaching implications.
Finally, apart from the pedagogical considerations, I think it is also worth raising the point that the flipside of complete transparency is omniscient surveillance. While it might not be fun to consider, we are not yet living in utopia - even emergency relief housing has locks on the doors. The real world is full of bullies and stalkers which is one of the reasons the FERPA regulations (Family Educational Rights and Privacy Act Regulations) are so important.
Sometimes these regulations do restrict the use of social software in the classroom, but there are some really good reasons that people fought hard to get these regulations passed. There is a darker side to the sharing of all personal/private information, and this is not mitigated by complete transparency. To deny this reality is irresponsible, not visionary.
Personally, I think that the OLPC should offer better support for truly anonymous browsing and usage. Without such a provision it is easy to imagine this device becoming the instrument for an international id program. No matter what, decisions as important as these need to be carefully considered, and arrived at thoughtfully, ideally with as many stakeholders as possible offering input.