A friend wrote to me and asked, "Please tell me your opinion about the future of OLPC. " That would be a book, or possibly an encyclopedia. Here is a short version.
Education plus communication is the key to ending poverty, by giving students the means and the opportunity to get real jobs, and more importantly, to create new jobs connected to the global economy. Good education offers much more than that, including the ability to think for oneself, and good education was the professed goal of the project.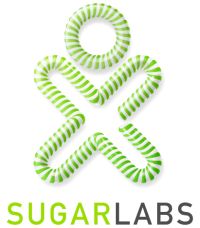 Nicholas Negroponte deserves a lot of credit for taking these ideas as far as he has, but he also has many failings, particularly in not communicating with the project volunteers or the public.
He has driven out some of the project's best people, who are starting a complementary organization, Sugarlabs.org, to try to do many of the things that OLPC does not do, or does wrong:
Sugar is available under the open-source GNU General Public License (GPL) to anyone who wants to extend it. "Sugar Labs", a (soon to be established) non-profit foundation will serve as a support base and gathering place for the community of educators and software developers who want to extend the platform and create Sugar-compatible applications.
The One Laptop Per Child project will eventually succeed in many of its goals, but will face considerable opposition from those who prefer some aspect of the current situation, most notably Microsoft and those who would be threatened by independent-minded children.
We expect that enough children will gain the skills, knowledge, and confidence in a relatively short time to take up further development of these ideas themselves, and to take them in directions we haven't thought of yet. After that, prediction fails, but it will be interesting.
Anybody can contribute to the project. You would be welcome in the discussion, and we could find uses for your knowledge and skills, no matter what they are. Ask me if you are interested in participating.