While thinking about some of the recent stories on the over-hyped Windows XP on the XO I realized how ridiculous it seems for anyone to get excited about an operating system released in 2001. An operating system that is the successor of Windows ME!
So instead of going down memory lane and mocking Microsoft I decided to compile a little overview of a cutting edge Sugar demo that I was shown when I was at OLPC HQ in Cambridge, MA some weekends ago. The demo setup was prepared by Alex, an intern at OLPC, and its goal is to show off some of the cool features that you can get to use on your XO when you spend some time tweaking the thing.
It is based on the latest joyride builds which include a significant redesign of both the home and neighborhood view. If you're running the faster builds you'll also notice significantly shorter activity startup times!
On the home view the running activities have moved into the edge on the top, the lower edge now contains the wifi and battery monitor (which tells you how much time you have left) and a volume control panel (finally!). The ring in the center is now customizable and users can select which of their installed activities should show up there.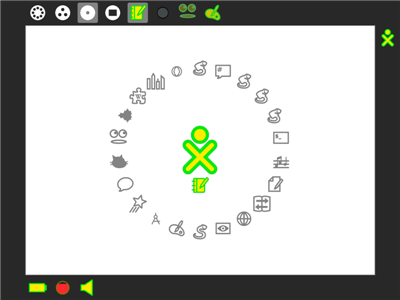 Here's a list of currently installed activities. Your favourite / starred items will show up on ring on the home view.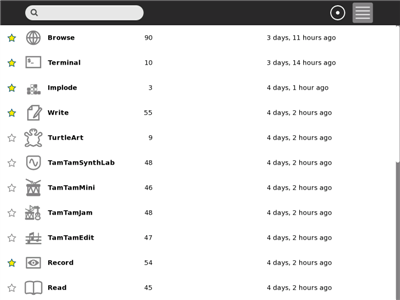 The home view on my newly-installed XO is slightly less crowded than on the the demo-machine.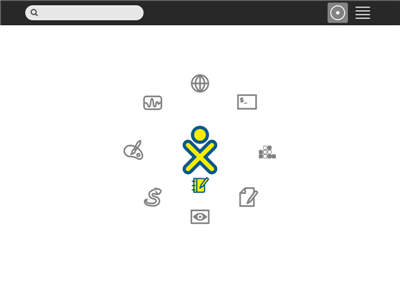 The most obvious improvement on the neighborhood view is that mesh-networks are now visually different from regular access points. Very useful for the black-and-white mode.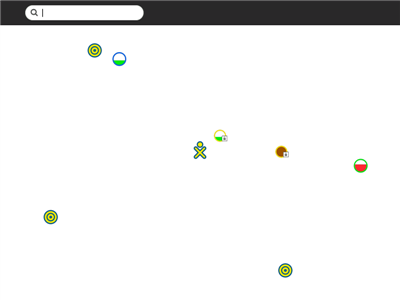 One of the highlights for me is the maps activity which is basically a Sugarized interface to Google Maps. Very cool indeed!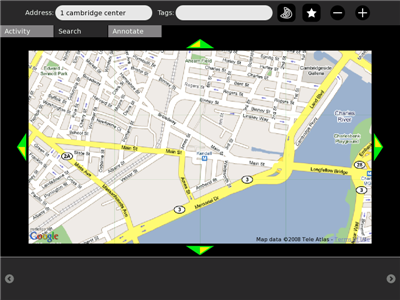 Opera...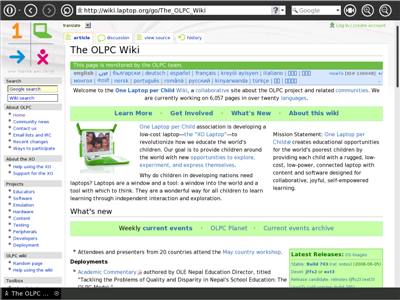 ...and Firefox running on the XO.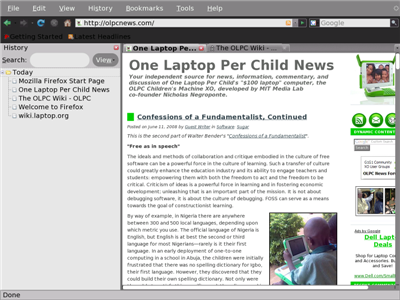 A cool physics demo.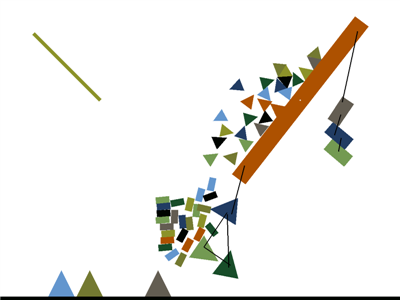 Additionally an MPEG-4 version of Elephants Dream was shown running on the XO thanks to the power of MPlayer (OLPC News Forum has simple installation instructions).
Overall I have to say that I'm very impressed by the improvements that Sugar has seen over the past few months. While it may take some time for them to trickle down into the stable builds it's great to see into what general direction things are moving. Personally I'm currently running faster 2056 and it's a relatively smooth ride so far with the notable exception of 'record' not working. And as much as I love 'record' the improved activity startup time alone more than makes up for this loss.
Disclaimer: You will need a developer key in order to run unsigned software builds on your XO. Additionally running unsigned and potentially unstable software builds can lead to data-loss and is not recommended unless you know what you're doing. You have been warned.