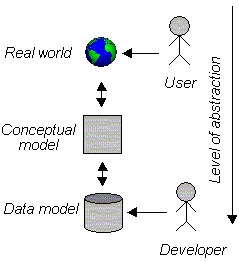 For the last 10 years I have been a product manager at startups and now at a major networking company. My primary role is to engage with customers and users to generate requirements and communicate those requirements with engineering. It's a great role and I sell a lot boxes.
However, commercial software is limited by the hierarchical nature of the corporations involved. The user - developer relationship is also restricted by the need to generate revenue. The more a customer will spend, the higher priority we give their requests.
Open Source Software Development - Theory
Open source development addresses those limits with a decentralized and non-hierarchical model. The decisions about what gets built are informed by the developers own experiences and by developers responding directly to input from users. Thus, open source has significant advantages for developing software and hardware for a constructionist educational system. That said, any development model needs an optimal process for synchronizing the work with the users expectations.
Developers don't fully understand user's daily activities and users don't fully understand the constraints of the development process. Even for open source, the challenge remains how best to achieve a problem-posing methodology of mutual education. Both sides need an efficient way to engage the praxis (action and reflection) of creating relevant applications.
Transformation of the process from developers giving users features (banking method) to developers-users learning from each other (problem-posing method) needs attention that empowers all to participate. That challenge is especially acute when there are larges gaps of culture, age, economic status, language, and geography (urban - rural and north - south). Even as users learn to develop their own code, there's a need for all users to have a say in what gets prioritized and delivered.
Making Theory Practical with OLPC
That's a theoretical introduction but I think we should focus on a school or two and try it out. I suggest the following to engage with XO users in OLPC Uruguay, or any country implementation for that matter:
Find the curriculum of a school getting laptops and investigate the educational goals of teachers and students.
Find contacts at the school or in the education department.
Brainstorm with the teachers and school system about what ways they can use the XO to further their curriculum goals.
Uncover any new development and support needed on the XO or supporting applications (e.g. school server, public web pages) to achieve the goals of the school.
Work with the schools, open source community and others to build the needed applications.
Deliver examples and get input from students and teachers on its usefulness.
Document the process, reflect on it, improve it and see if other schools can benefit.
The hardest part may be building trust relationships between developers in the US and educators in Uruguay. We need to be very careful not too give the impression we can deliver on any part until we know for sure. We also need to be careful not to appear to represent OLPC itself.
I will start by reading about the curriculum and education in Uruguay on the Ministry of Education site. I'm also looking for comments, questions and input from XO users and teachers. I think we need a long period of research on step 1 before we move on.
I'll post updates on how it goes here and let me know if anyone else is working in this direction already or wants to participate.
This post was submitted by Greg Smith. If you too want to add your voice to OLPC News, write a Guest Post today.