When Black and Decker trains new sales person they ask, "Why do people buy a Black and Decker Drill?"After all of the discussion about power, size, and battery live, the answer is simply, "Because they want a hole." Sugar is in the same situation.
"Why would someone want Sugar?" After the discussions about tool kits, screen size, and battery life. The answer is simply, "To help their kids learn." The desktop, and even the computer become invisible as the number and quality of learning activities increases. The learning activities, remain visible and occupy a child's full attention while the rest of the system stays out of sight
Members of the Sugar Labs community have spent the last year working on the stuff that is should be invisible to the user: the desktop, the community, and the infrastructure. Now, it is time to focus on the fun fun and most important stuff, the very place where kids learn - Activities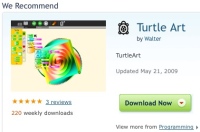 Activities.sugarlabs.org takes us in that direction.
Activities.sugarlabs.org is a portal for uploading and download learning activities. Activities.sugarlabs.org is inspired by and shares code with addons.mozilla.org. Children's computers are tools on which they learn, work, and play. They should be able to customize them to their personal styles of learning, working, and playing. The activities portal makes it easy for them to personalize their Sugar experience.
The Activities portal removes the central decision maker. How to best teach children is still an open question. None of us at Sugar Labs can confidently say, yet, what tools or activities will work most effectively for an individual child.
Instead of blessing a particular set of activities, the Activities portal is a place for anyone to upload their favorite activity. If others find the activity fun and useful, they are free to download and install it on their own computer. Children, parents, and teachers can browse activities, seeing the popularity of an activity and reading reviews before downloading.
The Activities portal helps focus the efforts of the community: Sugar developers can see what features are most popular and integrate them into the Sugar core.
One of the motivation for free and open-source software development is "scratching your own itch." Developers write code to meet their own needs and passions. For many people, their child's education is a source of passion.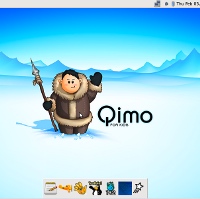 Michael and Michelle Hall demonstrate how effectively parents can improve their child's learning with Qimo:
"Having a child with needs that reach above and beyond those of a typical child is something that shapes a parent's heart, mind, and spirit. We read everything we could get our hands on, we carried him to therapy every day, and we did everything in our power to insure that he was given every opportunity he needed to thrive.


As he grew, we began to see that computer programs did not seem to cater to the needs of kids like Quinn. Either they were far too young for him, and non-engaging, or they were far too old and frustrating for him. So, we decided to see what we could do to remedy the situation."
We, as a community, can use the Activities portal to bring together the efforts of groups and individuals such as the Hall's and make their work available to learners everywhere.