Resumen en español al final del artículo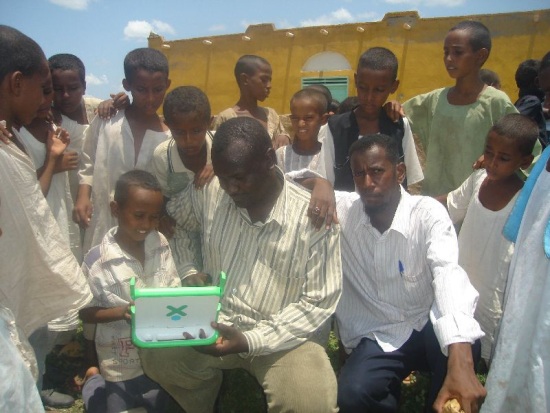 Here is an interesting Call for Proposals from War Child Holland. Since the call specifically mentions the target platforms being netbooks such as Intel Classmate PCs and OLPC XOs I thought it might be of interest to some of you. From an educational point of view the goals of the project also seem to be quite well aligned with some of the things going on in the OLPC community:
The system will provide learning to boys and girls in The Sudan outside the reach of traditional education. As teachers are not available, the system should therefore offer self-directed ways of learning and dynamically adapt to progress of each individual learner.
Proposals for this open call must be submitted electronically in PDF format and e-mailed to [email protected] before April 11. Similarly any questions about the call should also be directed to that e-mail address.
---
Resumen en español: Ayer encontré esta convocatoria de propuestas de War Child Holland. Como esta enfocado en desarrollar software para plataformas como los Intel Classmate PC y OLPC XO y el punto de vista educativo también parece estar alineado con el mundo OLPC pensé que podría ser interesante para algunos de ustedes. Para más información sobre la convocatoria se debe escribir a [email protected] y el fin de plazo es el 11 de abril.