Recently I stumbled upon this article "One Laptop Per Child - The Dream is Over". Short sentences and big conclusions. A fatalistic view of OLPC. The dream is over? Great. Welcome to reality, and the reality is that many people from the OLPC community are contributing with nice results.
Predicting that a dream will vanish is cheap, getting consideration for what replaced the dream is priceless. OLPC is changing the world in ways that where not predictable when the dream started. So let's first admit a few facts, then tackle the errors and misunderstandings of UNdispatch's article.
The OLPC Blackboard Activity
Facts
"Not a 100$ laptop": True. A 188$ laptop. So what?
"No human-powered power source": Abandoning a mistake is not a mistake.
"No really big orders": True. But there are more than 1,000,000 laptops in various countries, which is a significant amount, considering the time and energy you need to fully integrate them into the education system.
"No one is doing much research on their impact on education." Yes. Patch welcome. But this is not to say that countries don't have their own way of evaluating the projects. See for example the Solomon Islands evaluation We not only need small evaluations like this one, we also need a full scientific framework to help countries understand why and how to start their own evaluations.
Children learning in Nosy Komba, Madagascar
Errors
"OLPC didn't provide tech support for the machines." False. OLPC paid tech consultants to go out and help participating countries on the ground. Moreover: OLPC spread a spirit of "Do It Yourself" when it comes to repairing the machines and customizing the software. Such spirit only make sense because of OLPC's "Open Source" principle, regarding both the software and the hardware.
"OLPC didn't provide training on how to integrate them into the education system". False. OLPC paid education consultants to go to the participating countries and help with deployments using the laptops, becoming familiar with the constructionist approach, integrating the curriculum, etc.
"OLPC abandoned the child-friendly OS". Wrong. OLPC /released/ it. OLPC put energy into developing the first version, then there was the Sugar Labs community putting energy into developing the next ones. Without OLPC, such a child-friendly OS would never had reached the hands of kids and the idea of a free software environment for learning would never had reached the minds of decision-makers.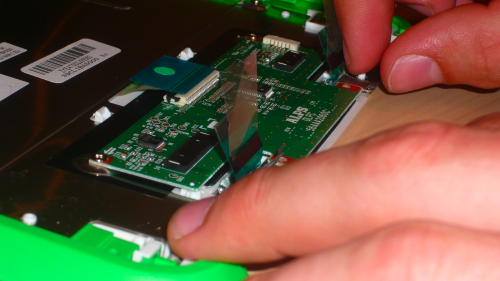 OLPC France volunteer learning how to build a XO
Dreaming again?
OLPC is a mature project, its reality progressively builds upon its dream. Maybe OLPC is not very good at showing this reality, and not very good at acknowledging worldwide efforts made by the grassroots community. But this doesn't say anything of OLPC's success or failure.
Did OLPC revolutionize the education system in the developing world?
Developed countries try very hard to understand what digital revolution they need for their education systems. Many of the ideas that OLPC has brought to the developing world are those that we hear nowadays in our schools. So yes, OLPC has revolutionized education in the developing world by revolutionizing education worldwide, and by giving a chance for developing countries to be part of this.
OLPC changed the world by giving children a chance to change our world. With this in mind, I've got enough to dream about.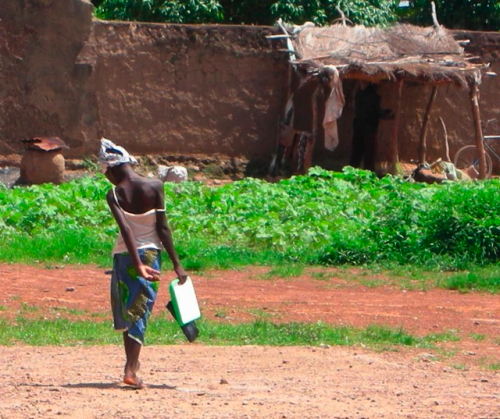 Hope and learning with OLPC Mali
Bastien Guerry is a volunteer with OLPC France and would like to thank Nicholas Bodley and David Schönstein for their help in writing this post