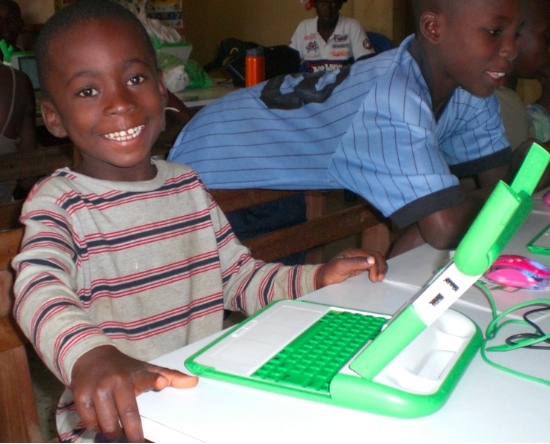 Zunia, the public information channel for Development Gateway, is now conducting interviews with thought leaders in development and they've just recently published a great interview with Satish Jha of OLPC India Foundation. In the interview Satish has a great response to the question of "Why OLPC laptops?":
Giving them OLPC laptops, not just any computer, transforms their world beyond what a teacher and a regular computer could achieve together. My experience is that wherever we have OLPC deployed, virtually anyone visiting those schools has almost had an "spiritual" experience of what learning learning can be.

How children can be engaged in learning by themselves, as a class and engage the teachers as well... It transforms the school from a place where children are forced to go into a place they don't want to go away from.
I agree with Satish - seeing a child's eyes light up when they get a computer is magical. And their capacity to astound you with simple pleasures of exploration and learning humbles even hardened critics like myself. Which is why seeing discarded, dust covered laptops is so soul crushing. Yes, I have actually cried when shown a stack of un-used computers.
In this time of hardware hype and geek lust, may all of us in ICT4Edu be religious about usage so we can find god in a child's eyes and not the devil of disuse.