This is just too cute! We now have Rudolph the Red Nosed Reindeer, sung by XO Speak:

Merry Christmas from
Mita
and OLPC News!
Related Entries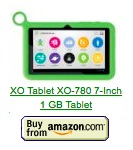 XO Tablets for Sale
Buy Your XO Tablet on Amazon.com
OLPC is selling the new XO Tablets on Amazon.com for just $149. Buy yours today!
Discussions

Warning: Use of undefined constant title - assumed 'title' (this will throw an Error in a future version of PHP) in /nfs/c03/h05/mnt/54379/domains/olpcnews.com/html/includes_c/sidebar.html on line 1473

Warning: Use of undefined constant link - assumed 'link' (this will throw an Error in a future version of PHP) in /nfs/c03/h05/mnt/54379/domains/olpcnews.com/html/includes_c/sidebar.html on line 1474

Warning: Use of undefined constant description - assumed 'description' (this will throw an Error in a future version of PHP) in /nfs/c03/h05/mnt/54379/domains/olpcnews.com/html/includes_c/sidebar.html on line 1475


Oh, come on Michael. Do you really think anything that was said on OLPC News would have had much …


Warning: Use of undefined constant title - assumed 'title' (this will throw an Error in a future version of PHP) in /nfs/c03/h05/mnt/54379/domains/olpcnews.com/html/includes_c/sidebar.html on line 1473

Warning: Use of undefined constant link - assumed 'link' (this will throw an Error in a future version of PHP) in /nfs/c03/h05/mnt/54379/domains/olpcnews.com/html/includes_c/sidebar.html on line 1474

Warning: Use of undefined constant description - assumed 'description' (this will throw an Error in a future version of PHP) in /nfs/c03/h05/mnt/54379/domains/olpcnews.com/html/includes_c/sidebar.html on line 1475


Hi!

I bought 2 "Tablets OLPC." I had to return because the two did not work. O …


Warning: Use of undefined constant title - assumed 'title' (this will throw an Error in a future version of PHP) in /nfs/c03/h05/mnt/54379/domains/olpcnews.com/html/includes_c/sidebar.html on line 1473

Warning: Use of undefined constant link - assumed 'link' (this will throw an Error in a future version of PHP) in /nfs/c03/h05/mnt/54379/domains/olpcnews.com/html/includes_c/sidebar.html on line 1474

Warning: Use of undefined constant description - assumed 'description' (this will throw an Error in a future version of PHP) in /nfs/c03/h05/mnt/54379/domains/olpcnews.com/html/includes_c/sidebar.html on line 1475


Dear sir
I have one question to sir?

-1 why XO Tablet children play OK but when h …


Warning: Use of undefined constant title - assumed 'title' (this will throw an Error in a future version of PHP) in /nfs/c03/h05/mnt/54379/domains/olpcnews.com/html/includes_c/sidebar.html on line 1473

Warning: Use of undefined constant link - assumed 'link' (this will throw an Error in a future version of PHP) in /nfs/c03/h05/mnt/54379/domains/olpcnews.com/html/includes_c/sidebar.html on line 1474

Warning: Use of undefined constant description - assumed 'description' (this will throw an Error in a future version of PHP) in /nfs/c03/h05/mnt/54379/domains/olpcnews.com/html/includes_c/sidebar.html on line 1475


Dear sir
I have one question to sir?

-1 why XO Tablet children play OK but when h …


Warning: Use of undefined constant title - assumed 'title' (this will throw an Error in a future version of PHP) in /nfs/c03/h05/mnt/54379/domains/olpcnews.com/html/includes_c/sidebar.html on line 1473

Warning: Use of undefined constant link - assumed 'link' (this will throw an Error in a future version of PHP) in /nfs/c03/h05/mnt/54379/domains/olpcnews.com/html/includes_c/sidebar.html on line 1474

Warning: Use of undefined constant description - assumed 'description' (this will throw an Error in a future version of PHP) in /nfs/c03/h05/mnt/54379/domains/olpcnews.com/html/includes_c/sidebar.html on line 1475


Dear sir
I have one question to sir?

-1 why XO Tablet children play OK but when h …


Warning: Use of undefined constant title - assumed 'title' (this will throw an Error in a future version of PHP) in /nfs/c03/h05/mnt/54379/domains/olpcnews.com/html/includes_c/sidebar.html on line 1473

Warning: Use of undefined constant link - assumed 'link' (this will throw an Error in a future version of PHP) in /nfs/c03/h05/mnt/54379/domains/olpcnews.com/html/includes_c/sidebar.html on line 1474

Warning: Use of undefined constant description - assumed 'description' (this will throw an Error in a future version of PHP) in /nfs/c03/h05/mnt/54379/domains/olpcnews.com/html/includes_c/sidebar.html on line 1475


Bonjour Mokifisi!
Je suis bien d'accord avec vous. Je travaille depuis 4 ans dans un petit …


Warning: Use of undefined constant title - assumed 'title' (this will throw an Error in a future version of PHP) in /nfs/c03/h05/mnt/54379/domains/olpcnews.com/html/includes_c/sidebar.html on line 1473

Warning: Use of undefined constant link - assumed 'link' (this will throw an Error in a future version of PHP) in /nfs/c03/h05/mnt/54379/domains/olpcnews.com/html/includes_c/sidebar.html on line 1474

Warning: Use of undefined constant description - assumed 'description' (this will throw an Error in a future version of PHP) in /nfs/c03/h05/mnt/54379/domains/olpcnews.com/html/includes_c/sidebar.html on line 1475


You just follow the same route upstream how you got the 2XO Tablets? How did you get them? Bring …


Warning: Use of undefined constant title - assumed 'title' (this will throw an Error in a future version of PHP) in /nfs/c03/h05/mnt/54379/domains/olpcnews.com/html/includes_c/sidebar.html on line 1473

Warning: Use of undefined constant link - assumed 'link' (this will throw an Error in a future version of PHP) in /nfs/c03/h05/mnt/54379/domains/olpcnews.com/html/includes_c/sidebar.html on line 1474

Warning: Use of undefined constant description - assumed 'description' (this will throw an Error in a future version of PHP) in /nfs/c03/h05/mnt/54379/domains/olpcnews.com/html/includes_c/sidebar.html on line 1475


└ quelle adresse envoyer mes deux XOTablet qui ne fonctionnent pas?

At what address to s …


Warning: Use of undefined constant title - assumed 'title' (this will throw an Error in a future version of PHP) in /nfs/c03/h05/mnt/54379/domains/olpcnews.com/html/includes_c/sidebar.html on line 1473

Warning: Use of undefined constant link - assumed 'link' (this will throw an Error in a future version of PHP) in /nfs/c03/h05/mnt/54379/domains/olpcnews.com/html/includes_c/sidebar.html on line 1474

Warning: Use of undefined constant description - assumed 'description' (this will throw an Error in a future version of PHP) in /nfs/c03/h05/mnt/54379/domains/olpcnews.com/html/includes_c/sidebar.html on line 1475


That's called "Death on arrivals". They happen. That's why there's always some additio …


Warning: Use of undefined constant title - assumed 'title' (this will throw an Error in a future version of PHP) in /nfs/c03/h05/mnt/54379/domains/olpcnews.com/html/includes_c/sidebar.html on line 1473

Warning: Use of undefined constant link - assumed 'link' (this will throw an Error in a future version of PHP) in /nfs/c03/h05/mnt/54379/domains/olpcnews.com/html/includes_c/sidebar.html on line 1474

Warning: Use of undefined constant description - assumed 'description' (this will throw an Error in a future version of PHP) in /nfs/c03/h05/mnt/54379/domains/olpcnews.com/html/includes_c/sidebar.html on line 1475


What is a shelf XO? If you tell me what did you buy and from whom, perhaps I will have a suggest …


Warning: Use of undefined constant title - assumed 'title' (this will throw an Error in a future version of PHP) in /nfs/c03/h05/mnt/54379/domains/olpcnews.com/html/includes_c/sidebar.html on line 1473

Warning: Use of undefined constant link - assumed 'link' (this will throw an Error in a future version of PHP) in /nfs/c03/h05/mnt/54379/domains/olpcnews.com/html/includes_c/sidebar.html on line 1474

Warning: Use of undefined constant description - assumed 'description' (this will throw an Error in a future version of PHP) in /nfs/c03/h05/mnt/54379/domains/olpcnews.com/html/includes_c/sidebar.html on line 1475


Voici mon message en franšais...

Bonjour,
Je viens d'acheter 2 tablettes XO. Les d …


Warning: Use of undefined constant title - assumed 'title' (this will throw an Error in a future version of PHP) in /nfs/c03/h05/mnt/54379/domains/olpcnews.com/html/includes_c/sidebar.html on line 1473

Warning: Use of undefined constant link - assumed 'link' (this will throw an Error in a future version of PHP) in /nfs/c03/h05/mnt/54379/domains/olpcnews.com/html/includes_c/sidebar.html on line 1474

Warning: Use of undefined constant description - assumed 'description' (this will throw an Error in a future version of PHP) in /nfs/c03/h05/mnt/54379/domains/olpcnews.com/html/includes_c/sidebar.html on line 1475


I just bought 2 shelves XO. Both tablets are not working. One does not start and the other touch …


Warning: Use of undefined constant title - assumed 'title' (this will throw an Error in a future version of PHP) in /nfs/c03/h05/mnt/54379/domains/olpcnews.com/html/includes_c/sidebar.html on line 1473

Warning: Use of undefined constant link - assumed 'link' (this will throw an Error in a future version of PHP) in /nfs/c03/h05/mnt/54379/domains/olpcnews.com/html/includes_c/sidebar.html on line 1474

Warning: Use of undefined constant description - assumed 'description' (this will throw an Error in a future version of PHP) in /nfs/c03/h05/mnt/54379/domains/olpcnews.com/html/includes_c/sidebar.html on line 1475


I just bought 2 shelves XO. Both tablets are not working. One does not start and the other touch …


Warning: Use of undefined constant title - assumed 'title' (this will throw an Error in a future version of PHP) in /nfs/c03/h05/mnt/54379/domains/olpcnews.com/html/includes_c/sidebar.html on line 1473

Warning: Use of undefined constant link - assumed 'link' (this will throw an Error in a future version of PHP) in /nfs/c03/h05/mnt/54379/domains/olpcnews.com/html/includes_c/sidebar.html on line 1474

Warning: Use of undefined constant description - assumed 'description' (this will throw an Error in a future version of PHP) in /nfs/c03/h05/mnt/54379/domains/olpcnews.com/html/includes_c/sidebar.html on line 1475


I just bought 2 shelves XO. Both tablets are not working. One does not start and the other touch …


Warning: Use of undefined constant title - assumed 'title' (this will throw an Error in a future version of PHP) in /nfs/c03/h05/mnt/54379/domains/olpcnews.com/html/includes_c/sidebar.html on line 1473

Warning: Use of undefined constant link - assumed 'link' (this will throw an Error in a future version of PHP) in /nfs/c03/h05/mnt/54379/domains/olpcnews.com/html/includes_c/sidebar.html on line 1474

Warning: Use of undefined constant description - assumed 'description' (this will throw an Error in a future version of PHP) in /nfs/c03/h05/mnt/54379/domains/olpcnews.com/html/includes_c/sidebar.html on line 1475


OLPC is not death; eg. this One Laptop per Child San Francisco (OLPC-SF) June 21, 2014 Meeting a …