I am Carolyn Turbyfill. I believe the OLPC project is one of truly good intentions. It has also become a disruptive technology in a wonderful way.
Now there are two issues floating around the One Laptop Per Child community that have legitimately engendered debate.
What is the proper product for the OLPC target customer?
What distribution channel is the best way to get laptops to the target customer?
The first question is
epistemological
question. Do you truly understand the target customer? What infrastructure does the customer have in his environment? I'd love to get some transcripts of first hand interviews with children who are using the laptops and what they think.
I'll make two points about product distribution based on my high-tech startup experience: You can compare National versus Local sales to Departmental versus Enterprise sales.
The first Enterprise sale takes selling to multiple levels of an organization, takes at least 9 months, and needs to translate into purchases in the millions to recoup the cost of customer acquisition. You are selling to multiple departments at a signature authority that exceeds that of any manager whose department will actually use your department, so there will be a CXO signoff required (CIO, CFO, CEO).

Furthermore, all the big guys are in there competing with you, and if you are a little guy, never never assume that your product will win because it is the best thing technologically, that you will win on price, or purity of essence.

Departmental sales can be achieved with the signature of one person (a director or less, and will be in the tens of thousands, and not millions of dollars.) You can be too small at first to attract big company antibodies (well funded sales teams, lobbyists, metoo buzzword compliant products rushed to market to fill a newly created market category).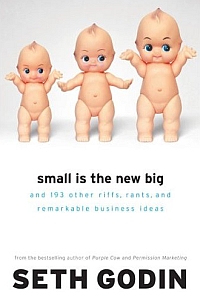 When it comes to foreign aid and governmental decision making (Developed and Developing), I believe that small projects implemented with smaller targeted organizations with local contacts in regions receiving aid have much more impact than relying on any government (donor or recipient) to do the right thing.
I can recommend four sources more authoritative than my personal experience of eight years in developing countries:
.