I've heard a rumor that One Laptop Per Child is very near to announcing a new CEO. Nicholas Negroponte may finally found someone to take over the day-to-day leadership of OLPC. As as I told Techlife, OLPC needs a seasoned technology executive or a strong primary education practitioner.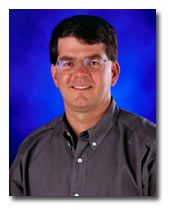 While he would not be my first choice, it seems like Will Poole might be OLPC's man. Today he announced his retirement amid a leadership shuffle at Microsoft. He's leaving the Unlimited Potential Group, Microsoft's emerging markets strategy division "to pursue philanthropic and entrepreneurial interests". Does that sound like OLPC to you too?
No matter who might become OLPC's next CEO, I still say that it would foretell Nicholas Negroponte's exit. But before he goes, OLPC News readers need to vote.
You need to decide who would make the best Nicholas Negroponte for a day. You get only one vote, but like LesleyT, feel free to get your friends to stuff the ballot for your favorite course of action. $50 in XOexplosion gear is up for the top three wanna- be Negropontes.