Yes, I called it two months ago. I said OLPC is looking for a non-X86 architecture for the XO-2 laptop, probably ARM, where several providers can provide the processor. And look what Agam Shah says: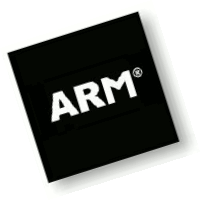 One Laptop Per Child is set to dump x86 processors, instead opting to put low-power Arm-based processors in its next-generation XO-2 laptop with the aim of improving battery life.
This is fantastic news for the current best ARM processor providers which are Texas Instruments, Qualcomm, Freescale, Samsung, Broadcom, Nvidia and other ARM licensees can all now work with OLPC with a clear goal to produce totally workable ARM based laptops reducing power consumption, reducing cost and optimizing the features so what comes out is a device that works very reliably and is even easier to use.
Texas Instruments has announced 45nm process to be used for Cortex A8 processor later this year, and the Texas Instruments OMAP4 platform that is due to come out next year will feature ARM Cortex A9 technology which supports multiple cores. Surely some of the other ARM processor providers have the same types of plans for the current and the upcoming ARM Cortex based solution to be released in the coming months.
Intel surely feels this one right in their teeth. Look at the latest round of Netbook designs, they have all added a layer of bloat (new gimmicks) to keep prices of Netbooks around or above the $400 for another year. Shrinking profit margins means the market has to change completely. Focus on larger volumes, more focused functionality, longer battery life and lower margins. OLPC again can push the industry in the optimal direction.
Google needs to help officially port Android to ARM laptops, call it Android Laptop edition or something and have it be a goal that it should run Google Chrome type of browser with all Google Gears and necessary multimedia perfectly. This is basically all that people need. You can add support for Adobe Air and Microsoft Silverlight if you want. The basic idea is to make sure that there is a perfect platform for the most basic Internet Applications access.
Sure thing, officially asking Microsoft to make Windows 7 for ARM Laptops is an amazing feat. I don't know how Windows really works, but it looks great that Microsoft seems to have learned the lesson after Vista, that more bloat and higher hardware requirements is not the way forward. That Microsoft definitely needs to slim down and optimize their OS to work on cheaper hardware if they want to stay in the game.
All those ARM chip providers should announce their support of the OLPC XO-2 project and they could start right away showing whatever prototypes that they have ready running experimentally builds of different types of embedded Linux be it the upcoming Ubuntu for ARM, Angstrom Linux or even best running adapted Android Linux implementations.
Then current market leaders in the Netbook segment can one after the other announce that they too will be ready to be part of the ARM paradigm change. Whoever of an interchangeable mix among Asus, MSI, Acer, Gigabyte, Hasee, Quanta and the other giants need to come forward and confirm that yes, they do have working prototypes of the ARM laptops using some of the different available options and that they will be interested to use XO-2 technologies as soon as possible.
I'm hoping someone could confirm if some type of Mobile WiMax on 700mhz white spaces spectrum would be possible, including even some type of Mesh networking on those networks to even extend those networks and make them cheaper to build in a peer-to-peer decentralized fashion.
Base stations for the future of wireless broadband networks should be setup by anyone just as anyone can setup a WiFi router in their homes. Future WiFi routers should beam out hotspots for their whole neighborhoods using those Mobile WiMax on 700mhz TV Spectrum kind of technologies. Reserving all the 700mhz spectrum worldwide for private TV broadcast monopolies does not make sense.
Finally, Barack Obama and other world leaders need to embrace XO-2 on many levels. Not just the idea of using technology to improve education worldwide, but also to optimize the way the whole society uses technology. Cause when you look at it, 99% of the energy consumption for computers, laptops and data servers goes to waste on empty cycles and bloatware. If we can regulate the use of energy for PC and Laptops, we can also save the environment in the process, now that it should be a priority to connect the remaining 5 billion people to the Internet.
---
Stay on top of the XO-2 laptop: subscribe to OLPC News via RSS Feed, Emails or Twitter.
---