Apparently, I'm seen as an expert on One Laptop Per Child, lord knows I've written enough on it, and so I get a few emails a week asking my advice. Yet, I always reply that the best advice isn't from me, but from you - the esteemed OLPC News readership.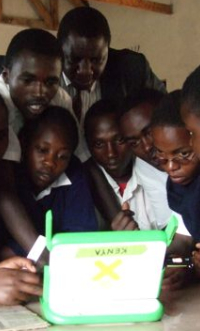 So let's put you to the test! Here's a reader question that's worthy of your thoughts:
What's the single most difficult task in starting an OLPC pilot project?
I am planning to start a pilot project with XO laptops from OLPC in my native West African country, but lack of electricity is going to be the biggest challenge. I would like to get your advice on this.
My advice was to say the lack of electricity would be a minor issue overall - they could always get solar panels. What will be the greatest challenge is to find teachers and school administrators that are excited about utilizing technology to increase childrens' learning.
Many headmasters will be excited to have technology at their schools - for bragging rights. Teachers usually see it as just another thing they have to teach, and will try to reject it especially if there isn't a direct tie-in to the national curriculum.
So rather than worrying about the technology, the reader should worry about finding sincerely motivated teachers and administrators. The technology is the easy part.
But enough about what I think, what do you think is the single hardest task in an OLPC pilot deployment?