One of the things that always fascinated me as a child was how all throughout history very similar inventions were often found by different people living in very different circumstances. Looking at the photos below I was strongly reminded of that notion.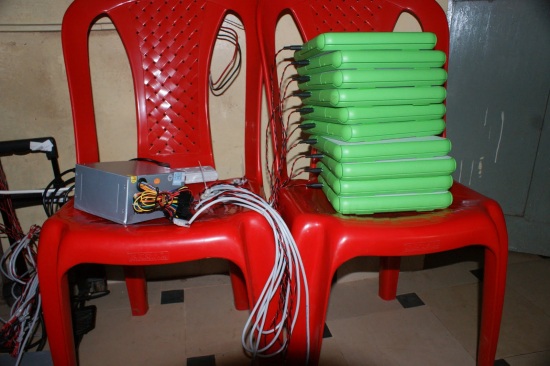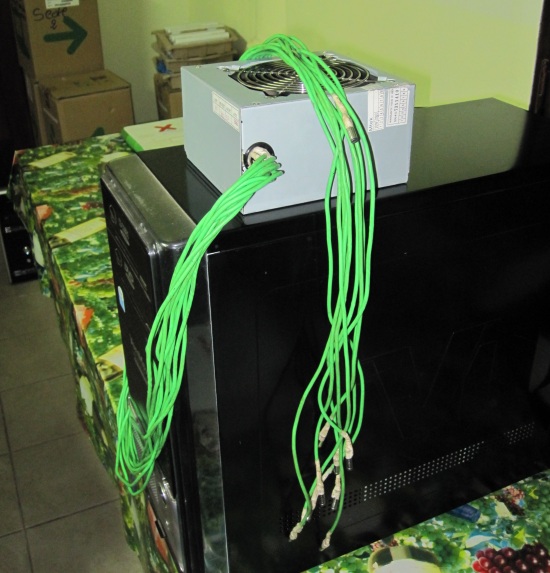 The first photo shows a charger for multiple XOs that a team working on a project in India developed whereas the second one is a very similar design that is being used in the repair center in Paraguay. Both tap into the 12V lines of a standard PC power-supply to charger approximately a dozen XOs at the same time.
Damitr from India explains the need for a home-brew charger for multiple XOs in an extensive blog-post:
What we wanted is to charge a large number of XO's at one go. The desiderata was that technology should be indegenious, cheap, and should be `open'. Open is used here in the sense of being transparent to anyone who wants to repair or know its workings.
Isn't it remarkable how the solutions people in India and Paraguay came up with are similar to each other yet totally different from the charger products that OLPC is working on. Given the differences in price and availability it comes as no surprise that the ones locally developed are popular whereas the other ones are much harder to find in real life.