English summary at the end of the article
(Nota del Editor: Soy un gran fan del trabajo de Guzmán Trinidad en cuanto al uso de los XO para aprender sobre la física. Ya hemos compartido varios de sus proyectos acá en OLPC News - Construir un pulsógrafo con XO, A Game Built Around Turtle Art and Some Wires, Física con XO: Sensor Resistivo de Fuerza - y esta ultima obra también me gusta mucho.)
Espectro magnético
Este método práctico nos permite explorar una región del plano para evidenciar la existencia de un campo magnético de cierta intensidad, como los creados por imanes o intensidades de corriente importantes.
Lo hacemos dejando caer limaduras de hierro sobre un papel de calco colocado en la zona a la vez que golpeamos repetidamente la superficie para favorecer la distribución de limaduras. En este caso lo hicimos sobre una XO-1.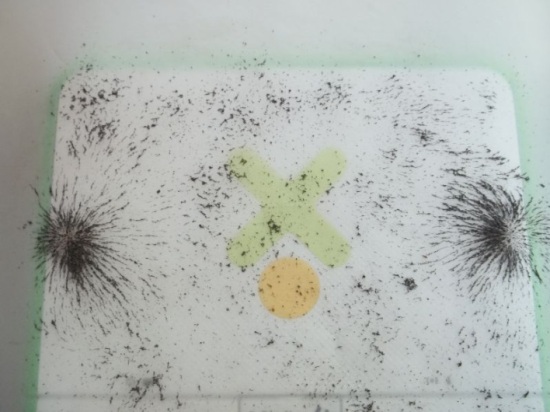 Pantalla (atrás): se detectan los imanes de los parlantes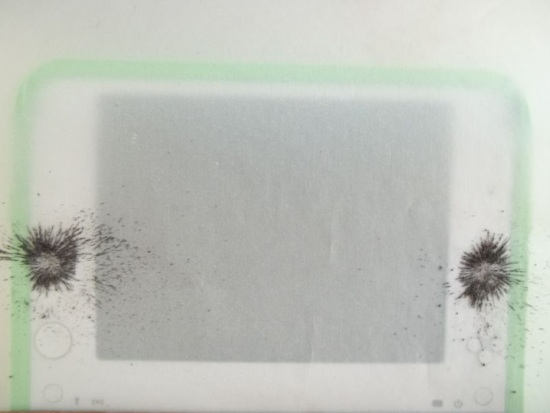 Pantalla (frente): igual al anterior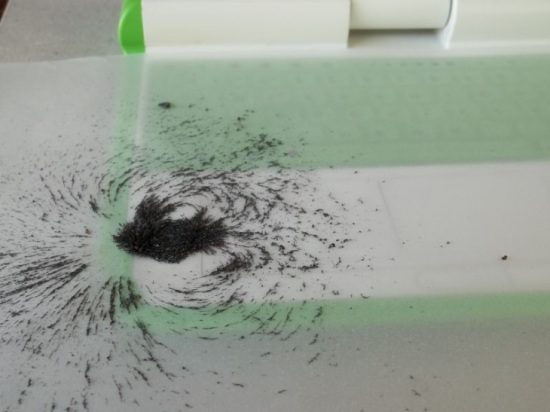 Teclado (frente): se detecta un potente imán (cierre de la XO-1)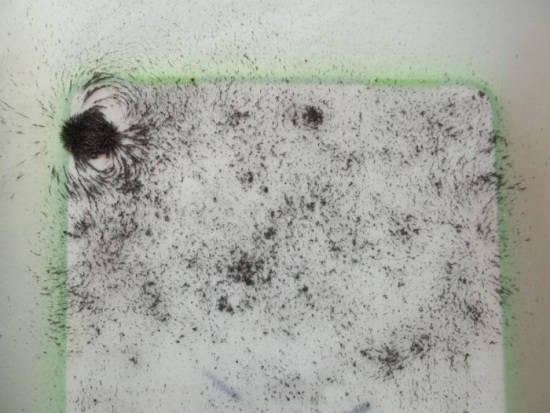 Teclado (atrás): igual al anterior
Guzmán Trinidad es profesor de física en el Liceo de Solymar, Uruguay. Esta documentando sus proyectos del uso de los XO en la física y biología en este sitio web.
---
English summary: I've been a big fan of Guzmán Trinidad's work when it comes to using the XOs for learning about physics and we have repeatedly written about his projects: Construir un pulsógrafo con XO, A Game Built Around Turtle Art and Some Wires, and Física con XO: Sensor Resistivo de Fuerza. This latest one is focused on magnetism whereby an XO is covered with paper on which iron filings are poured. After shaking the paper slightly a couple of times the magnetic fields of various components inside the XO-1 become clearly visible.