While the Bangkok Post thinks that the One Laptop Per Child program is UN-initiated, an affront to the dedicated technologists at MIT, it does have interesting news about the Thailand 2B1 Children's Machine distribution.
Like Thailand's Caretaker Prime Minister Thaksin Shinawatra announced, Thailand will be testing 30 laptops in October. Now the Bangkok Post is reporting which school districts will receive the laptops.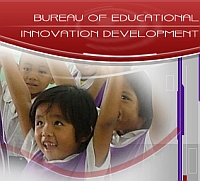 Suwat Saktrisoon, Educational Technology Director of the Office of the Basic Education Commission, is quoted as saying the 2B1 computers will go to fourth and ninth grade students in the state-run Sri Ayudhya School in Bangkok and Mae Sai Prasit School in Chiang Rai.
In a not unexpected twist, it seems that Mr Suwat and other Thai officials are not happy with the basic 2B1 configuration. They are reported to be asking MIT to upgrade the 2B1 memory to 1,024MB from 512MB, and upgrade the battery life to run 12 hours non-stop.
While the Bangkok Post believes that will raise the cost of the Children's Machine from US$100 to US$120, any reader of One Laptop Per Child News will know better. The 2B1 is already the €100 euro laptop and while the memory switch is easy, the 12 hour battery requirement will be a major challenge.
Maybe OLPC will come up with a unique power supply, one that uses hand crank foot pedal strings?