I received an invitation to a cool event the other day and thought this might be of interest to some of you since it looks like a fun way to spend a weekend:
"Partly because we're starting to see the fruits of Box2D (an open source 2D physics engine) running on the XO and partly because we just-haven't-had-a-good-one-in-a-while, the OLPC Physics Game Jam competition is being held August 29th-31st, 2008 in Cambridge MA. Participants, in teams of 2-4, will have 48 hours to construct physics-based games for the XO laptop.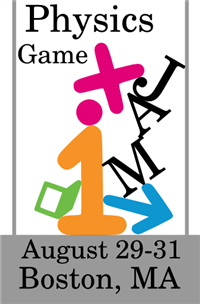 Yes, physics can be fun!
Prizes will include an OLPC XO and various tech goodies, and all participants will be properly decked out with OLPC/Jam swag.
Categories:
Professional developers (suggested: teams of 2-4)
Independent developers (suggested: teams of 2-4)
Level designers
Youth developers (suggested: teams of 2-4)
Remote developers (suggested: 1-4 team members) - Takes place via IRC, much like the Ludum Dare.
Staff and support (graphic artists, musicians, sound designers, video producers, event supporters)
Instructional events will include:
Eric Jordan of the Box2D project will be giving a talk on developing physics games with pyBox2D for the OLPC XO.
Nirav Patel, Google Summer of Code student working on vision processing for the XO will describe combining physics and vision processing for interactive games.
Alex Levenson, OLPC summer intern and creator of the x2o physics game will talk about level design for his game.
More information can be found on the Physics Jam page."
I really wish I could participate but unfortunately I'm all booked out that weekend. It would have definitely been a good and fun way to get back into programming as I haven't had time to code anything in several months... In any case I'm really looking forward to seeing the results of the jam!
Update: Please also see Brian Jordan's comment below for last-minute updates regarding prizes, swag and other details!