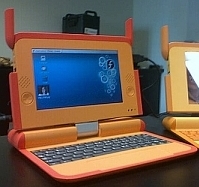 Andrew Donoghue at ZDNet UK
is questioning the OLPC's implementation methodologies, a question I wonder about daily. Andrew says:
But manufacturing the device, and actually creating the kind of technically aided revolution in education put forward by Negroponte and the rest of the OLPC backers, are two very different things.
Very true Andrew, very true. I've been asking myself that for a year now. Especially since governments are being asked to pony up over $100 million for what is still in prototype and never field. As Andrew says better than I:
Trials may be coming, but surely it would have been prudent on the part of the four governments who announced their commitments this week to demand to see the results of field trials first. Whether the technology does the job, and whether the job is worth doing, are questions...
Among so many others we have.