Resumen en español al final del artículo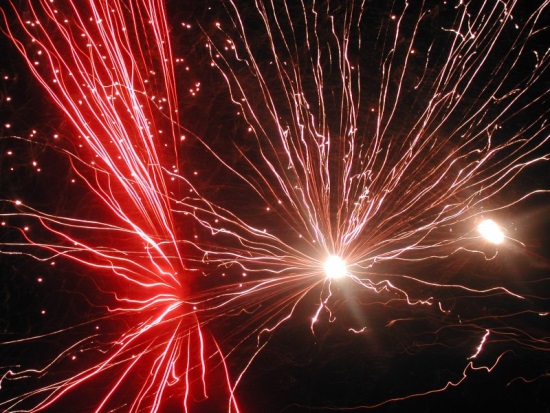 photo by DustyDingo
As I sit here and go through our posts from 2013 instead of getting ready for tonight's celebrations I can't shake one thought from my head: It's been a weird year when it comes to One Laptop per Child.
And no, I don't mean that it's been a year in which nothing happened. However as you can tell from the low quantity of posts - in the past 12 months we've published only about two dozen articles - there haven't been too many things that got me excited enough to start writing about them. The reality is that much of what has happened has been somewhat depressing.
Even though many people within the global olpc community have denied it for much of the year it's now become painfully obvious that OLPC as an organization is very different today then it was back in 2012 and earlier. Of course different doesn't automatically mean worse but personally I can neither get excited about nor much believe in the value of the XO Tablet which is what OLPC Association in Miami largely focused on in 2013.
The core challenge that drives me remains figuring out how to integrate information and communication technologies in education in developing countries. We've learned a great deal about what works and what doesn't work through OLPC since it was launched all the way back in 2005. And I dare say the world is a better place thanks to the efforts of the organization, its employees and everyone involved in the global community.
However I feel that this year has shown that for many reasons we've reached an impasse.
OLPC Association as an organization is no longer looking at the right questions, doesn't come up with relevant answers, and has hence lost the capacity in terms of people and associated leadership role that the capital letter OLPC has had for the majority of the past few years.
As a lower-case olpc community and wider ecosystem we have not quite figured out how to deal with that change. Yes, people are working on interesting technology solutions, some of which might prove to be highly valuable down the road. But beyond that it's not clear who will solve - or at least try to solve - the tough challenges related to what I've called the six criteria for successful implementations of ICT for Education projects in developing countries:
Infrastructure
Maintenance
Contents and materials
Community inclusion
Teacher training
Evaluation
If we want to be successful we will have to address these challenges ourselves and head-on rather hoping for someone else to do it for us. After all that's the spirit that led to the creation of OLPC and everything that has happened since then in the first place.
The question - regardless of whether you're in Austria or Zambia - no longer is whether to use information and community technologies in education or not. It's about what technologies to use and even more importantly how to use them. If we want to have a say in answering these questions instead of seeing the world's classrooms filled with inappropriate devices and outdated pedagogy approaches we better up our game and focus on what's important. Else we'll find ourselves a couple of years down the road, standing on the sidelines, complaining about this missed opportunity, and wondering what we did wrong. And I don't know about you but that's not what I want to be doing come 2018.
With these thoughts in mind I wish all of you a Happy New Year and look forward to 2014! :-)
---
Resumen en español: Como ya estoy muy tarde para una fiesta no me queda el tiempo para hacer una traduccion al español pero si alguien tiene una pregunta que me avisan en un comentario o por correo electronico. Feliz año nuevo desde Austria!