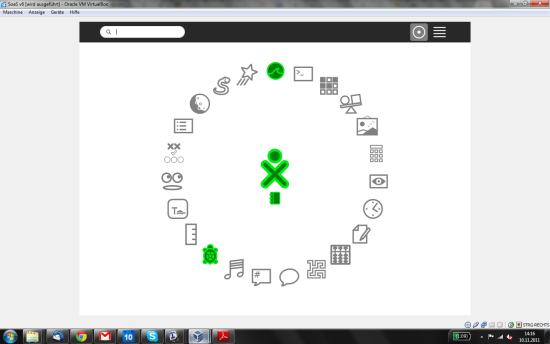 Running Sugar on a Stick v6 under Windows 7
Earlier this week Peter Robinson announced the release of the latest and greatest Sugar on a Stick (SoaS) v6, codename Pineapple:
Available for both i686 and x86_64 platforms this release brings the newly released Sugar 0.94.1 to a base of Fedora 16. It includes a lot of new and updated Activities as well as improved support for booting on Apple Intel based devices.
You can download SoaS v6 via bittorrent or direct downloads by heading over to this page. The accompanying installation instructions for various operating systems are available here.
As you can see from the screenshot above I gave SoaS a spin around the block using VirtualBox on my Windows 7 laptop and it worked like a charm. As I have access to XOs I personally don't need SoaS that often but I do use it occassionally to show off Sugar during presentations or talks I give.
However for people who don't have XOs SoaS really is the best and easiest way to get their hands on Sugar. Therefore I was particularly excited when I got to this part of Peter's announcement e-mail:
For the first time SoaS is going to be shipped on the Fedora Multi Spin DVD which means we'll be shipping on the front a number of computer magazines across Europe and likely elsewhere in the coming months. I am also working with On-Disk to get SoaSv6 on their site very soon so that its available in a variety of live media formats to make it easier for interested pilots and end users, more details will be available about that soon.
Congratulations to Peter and everyone involved in the Sugar on a Stick project for these successful developments. This will go a long way towards making Sugar available to more users such as the Chilean pupils who participated in this SoaS project by Sugar Labs Chile (article in Spanish).