OLPC News Authors
OLPC News is the collective output of a core set of independent authors who challenge our assumptions and initiate though-provoking dialog on the One Laptop per Child program. These experts span a spectrum of thought, from fanboy to critic, striving to keep OLPC News your independent source for news, information, commentary, and discussion of the One Laptop per Child endeavor.
Yet we are looking for new voices, new views, new optimism about the XO laptop to join our successful enterprise. Writers who can add to the commentary and discussion of One Laptop per Child with clear, concise posts that need not agree with OLPC. Interested? Then contribute today!

1 TrackBack
My organization, Ghana Together, partners with Western Heritage Home, an NGO based in Axim, Ghana that focuses mostly on helping vulnerable and orphaned children. We partnered on building a Children's Home/Communi... [more]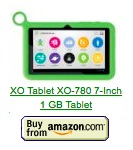 XO Tablets for Sale
Buy Your XO Tablet on Amazon.com
OLPC is selling the new XO Tablets on Amazon.com for just $149. Buy yours today!
Discussions

Warning: Use of undefined constant title - assumed 'title' (this will throw an Error in a future version of PHP) in /nfs/c03/h03/mnt/54379/domains/olpcnews.com/html/includes_c/sidebar.html on line 1473

Warning: Use of undefined constant link - assumed 'link' (this will throw an Error in a future version of PHP) in /nfs/c03/h03/mnt/54379/domains/olpcnews.com/html/includes_c/sidebar.html on line 1474

Warning: Use of undefined constant description - assumed 'description' (this will throw an Error in a future version of PHP) in /nfs/c03/h03/mnt/54379/domains/olpcnews.com/html/includes_c/sidebar.html on line 1475


Oh, come on Michael. Do you really think anything that was said on OLPC News would have had much …


Warning: Use of undefined constant title - assumed 'title' (this will throw an Error in a future version of PHP) in /nfs/c03/h03/mnt/54379/domains/olpcnews.com/html/includes_c/sidebar.html on line 1473

Warning: Use of undefined constant link - assumed 'link' (this will throw an Error in a future version of PHP) in /nfs/c03/h03/mnt/54379/domains/olpcnews.com/html/includes_c/sidebar.html on line 1474

Warning: Use of undefined constant description - assumed 'description' (this will throw an Error in a future version of PHP) in /nfs/c03/h03/mnt/54379/domains/olpcnews.com/html/includes_c/sidebar.html on line 1475


Hi!

I bought 2 "Tablets OLPC." I had to return because the two did not work. O …


Warning: Use of undefined constant title - assumed 'title' (this will throw an Error in a future version of PHP) in /nfs/c03/h03/mnt/54379/domains/olpcnews.com/html/includes_c/sidebar.html on line 1473

Warning: Use of undefined constant link - assumed 'link' (this will throw an Error in a future version of PHP) in /nfs/c03/h03/mnt/54379/domains/olpcnews.com/html/includes_c/sidebar.html on line 1474

Warning: Use of undefined constant description - assumed 'description' (this will throw an Error in a future version of PHP) in /nfs/c03/h03/mnt/54379/domains/olpcnews.com/html/includes_c/sidebar.html on line 1475


Dear sir
I have one question to sir?

-1 why XO Tablet children play OK but when h …


Warning: Use of undefined constant title - assumed 'title' (this will throw an Error in a future version of PHP) in /nfs/c03/h03/mnt/54379/domains/olpcnews.com/html/includes_c/sidebar.html on line 1473

Warning: Use of undefined constant link - assumed 'link' (this will throw an Error in a future version of PHP) in /nfs/c03/h03/mnt/54379/domains/olpcnews.com/html/includes_c/sidebar.html on line 1474

Warning: Use of undefined constant description - assumed 'description' (this will throw an Error in a future version of PHP) in /nfs/c03/h03/mnt/54379/domains/olpcnews.com/html/includes_c/sidebar.html on line 1475


Dear sir
I have one question to sir?

-1 why XO Tablet children play OK but when h …


Warning: Use of undefined constant title - assumed 'title' (this will throw an Error in a future version of PHP) in /nfs/c03/h03/mnt/54379/domains/olpcnews.com/html/includes_c/sidebar.html on line 1473

Warning: Use of undefined constant link - assumed 'link' (this will throw an Error in a future version of PHP) in /nfs/c03/h03/mnt/54379/domains/olpcnews.com/html/includes_c/sidebar.html on line 1474

Warning: Use of undefined constant description - assumed 'description' (this will throw an Error in a future version of PHP) in /nfs/c03/h03/mnt/54379/domains/olpcnews.com/html/includes_c/sidebar.html on line 1475


Dear sir
I have one question to sir?

-1 why XO Tablet children play OK but when h …


Warning: Use of undefined constant title - assumed 'title' (this will throw an Error in a future version of PHP) in /nfs/c03/h03/mnt/54379/domains/olpcnews.com/html/includes_c/sidebar.html on line 1473

Warning: Use of undefined constant link - assumed 'link' (this will throw an Error in a future version of PHP) in /nfs/c03/h03/mnt/54379/domains/olpcnews.com/html/includes_c/sidebar.html on line 1474

Warning: Use of undefined constant description - assumed 'description' (this will throw an Error in a future version of PHP) in /nfs/c03/h03/mnt/54379/domains/olpcnews.com/html/includes_c/sidebar.html on line 1475


Bonjour Mokifisi!
Je suis bien d'accord avec vous. Je travaille depuis 4 ans dans un petit …


Warning: Use of undefined constant title - assumed 'title' (this will throw an Error in a future version of PHP) in /nfs/c03/h03/mnt/54379/domains/olpcnews.com/html/includes_c/sidebar.html on line 1473

Warning: Use of undefined constant link - assumed 'link' (this will throw an Error in a future version of PHP) in /nfs/c03/h03/mnt/54379/domains/olpcnews.com/html/includes_c/sidebar.html on line 1474

Warning: Use of undefined constant description - assumed 'description' (this will throw an Error in a future version of PHP) in /nfs/c03/h03/mnt/54379/domains/olpcnews.com/html/includes_c/sidebar.html on line 1475


You just follow the same route upstream how you got the 2XO Tablets? How did you get them? Bring …


Warning: Use of undefined constant title - assumed 'title' (this will throw an Error in a future version of PHP) in /nfs/c03/h03/mnt/54379/domains/olpcnews.com/html/includes_c/sidebar.html on line 1473

Warning: Use of undefined constant link - assumed 'link' (this will throw an Error in a future version of PHP) in /nfs/c03/h03/mnt/54379/domains/olpcnews.com/html/includes_c/sidebar.html on line 1474

Warning: Use of undefined constant description - assumed 'description' (this will throw an Error in a future version of PHP) in /nfs/c03/h03/mnt/54379/domains/olpcnews.com/html/includes_c/sidebar.html on line 1475


└ quelle adresse envoyer mes deux XOTablet qui ne fonctionnent pas?

At what address to s …


Warning: Use of undefined constant title - assumed 'title' (this will throw an Error in a future version of PHP) in /nfs/c03/h03/mnt/54379/domains/olpcnews.com/html/includes_c/sidebar.html on line 1473

Warning: Use of undefined constant link - assumed 'link' (this will throw an Error in a future version of PHP) in /nfs/c03/h03/mnt/54379/domains/olpcnews.com/html/includes_c/sidebar.html on line 1474

Warning: Use of undefined constant description - assumed 'description' (this will throw an Error in a future version of PHP) in /nfs/c03/h03/mnt/54379/domains/olpcnews.com/html/includes_c/sidebar.html on line 1475


That's called "Death on arrivals". They happen. That's why there's always some additio …


Warning: Use of undefined constant title - assumed 'title' (this will throw an Error in a future version of PHP) in /nfs/c03/h03/mnt/54379/domains/olpcnews.com/html/includes_c/sidebar.html on line 1473

Warning: Use of undefined constant link - assumed 'link' (this will throw an Error in a future version of PHP) in /nfs/c03/h03/mnt/54379/domains/olpcnews.com/html/includes_c/sidebar.html on line 1474

Warning: Use of undefined constant description - assumed 'description' (this will throw an Error in a future version of PHP) in /nfs/c03/h03/mnt/54379/domains/olpcnews.com/html/includes_c/sidebar.html on line 1475


What is a shelf XO? If you tell me what did you buy and from whom, perhaps I will have a suggest …


Warning: Use of undefined constant title - assumed 'title' (this will throw an Error in a future version of PHP) in /nfs/c03/h03/mnt/54379/domains/olpcnews.com/html/includes_c/sidebar.html on line 1473

Warning: Use of undefined constant link - assumed 'link' (this will throw an Error in a future version of PHP) in /nfs/c03/h03/mnt/54379/domains/olpcnews.com/html/includes_c/sidebar.html on line 1474

Warning: Use of undefined constant description - assumed 'description' (this will throw an Error in a future version of PHP) in /nfs/c03/h03/mnt/54379/domains/olpcnews.com/html/includes_c/sidebar.html on line 1475


Voici mon message en franšais...

Bonjour,
Je viens d'acheter 2 tablettes XO. Les d …


Warning: Use of undefined constant title - assumed 'title' (this will throw an Error in a future version of PHP) in /nfs/c03/h03/mnt/54379/domains/olpcnews.com/html/includes_c/sidebar.html on line 1473

Warning: Use of undefined constant link - assumed 'link' (this will throw an Error in a future version of PHP) in /nfs/c03/h03/mnt/54379/domains/olpcnews.com/html/includes_c/sidebar.html on line 1474

Warning: Use of undefined constant description - assumed 'description' (this will throw an Error in a future version of PHP) in /nfs/c03/h03/mnt/54379/domains/olpcnews.com/html/includes_c/sidebar.html on line 1475


I just bought 2 shelves XO. Both tablets are not working. One does not start and the other touch …


Warning: Use of undefined constant title - assumed 'title' (this will throw an Error in a future version of PHP) in /nfs/c03/h03/mnt/54379/domains/olpcnews.com/html/includes_c/sidebar.html on line 1473

Warning: Use of undefined constant link - assumed 'link' (this will throw an Error in a future version of PHP) in /nfs/c03/h03/mnt/54379/domains/olpcnews.com/html/includes_c/sidebar.html on line 1474

Warning: Use of undefined constant description - assumed 'description' (this will throw an Error in a future version of PHP) in /nfs/c03/h03/mnt/54379/domains/olpcnews.com/html/includes_c/sidebar.html on line 1475


I just bought 2 shelves XO. Both tablets are not working. One does not start and the other touch …


Warning: Use of undefined constant title - assumed 'title' (this will throw an Error in a future version of PHP) in /nfs/c03/h03/mnt/54379/domains/olpcnews.com/html/includes_c/sidebar.html on line 1473

Warning: Use of undefined constant link - assumed 'link' (this will throw an Error in a future version of PHP) in /nfs/c03/h03/mnt/54379/domains/olpcnews.com/html/includes_c/sidebar.html on line 1474

Warning: Use of undefined constant description - assumed 'description' (this will throw an Error in a future version of PHP) in /nfs/c03/h03/mnt/54379/domains/olpcnews.com/html/includes_c/sidebar.html on line 1475


I just bought 2 shelves XO. Both tablets are not working. One does not start and the other touch …


Warning: Use of undefined constant title - assumed 'title' (this will throw an Error in a future version of PHP) in /nfs/c03/h03/mnt/54379/domains/olpcnews.com/html/includes_c/sidebar.html on line 1473

Warning: Use of undefined constant link - assumed 'link' (this will throw an Error in a future version of PHP) in /nfs/c03/h03/mnt/54379/domains/olpcnews.com/html/includes_c/sidebar.html on line 1474

Warning: Use of undefined constant description - assumed 'description' (this will throw an Error in a future version of PHP) in /nfs/c03/h03/mnt/54379/domains/olpcnews.com/html/includes_c/sidebar.html on line 1475


OLPC is not death; eg. this One Laptop per Child San Francisco (OLPC-SF) June 21, 2014 Meeting a …