Youth Country Missionaries Club (YCMC) is an organisation started by the Youth due to the need in Nyendo Community. We are a group of 60 youth working and dealing with the problems of the children and youth in Nyendo Community.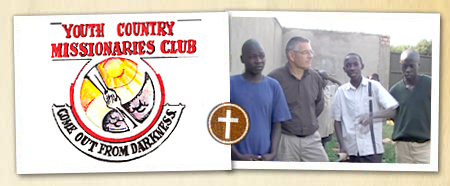 We organize lots of programmes for the children benefits and as a result this have provided free education to the children in Nyendo Masaka. We have a variety of Programmes and Projects and our major project is through Sports.
Here we train the children in the community free sports and they get free scholarships in schools. So we provide free education. Our organisation would like also to bring OLPC in Nyendo Masaka so that also our children gets this chance.
We are working on more than 200 children and all of them are in schools. The XO laptops will lead to the development of the children in our community and this will improve on the poor science and technology we have here in Masaka.
We do request any one kindly to donate to our community organisation XO laptop. We shall welcome your kind donation.
For more information you can call our Organisation on +256785000376 or you can email us.
Thanks
May the Lord Reward you.
Moses Kasozi